Saturday, January 30th Recap
Fredit Brion vs DRX (Net: +0.5 units)
Chieftain made his LCK debut for 2021 and made an immediate impact helping Lava's Yone out to punish SOLKA's Orianna in the mid lane. Brion over extended a few times trying to make picks with Ashe/Seraphine/Yone combos which got Kingen an early triple kill on Gnar. He made picking fights with DRX very difficult through the mid and late game. Brion threw their early lead in this game. There's a chance that DRX would have stabilized and won late but when you make it easy for them by overreaching it's going to make them look better than they actually played in this game.
UmTi came back in for game two and picked up first blood in the top lane on Kingen's Aatrox. Brion gamed DRX by giving up the fourth dragon (to make it two each) and taking a baron out of vision that completely caught DRX off guard. Eventually BRO would take the game 8-0.
Pyosik brought out his namesake Kindred specialty pick even with a Gragas on Brion's composition. Brion picked up first blood bottom, transitioned into a herald top where they won a 2-1 trade even though they lost the herald. From here it became a funnel into Kingen's Gnar vs Brion's carries evenly splitting up their gold. Around the 28 minute mark Brion had a couple thousand gold lead and landed a 5 man Lillia ult but it wasn't enough to get through Kingen's Gnar who set up a nasty combo wtih BAO's Samira for the 4-for-2 into baron.
Brion probably should have won both of these losses and found ways to lose it. DRX did have better scaling in both of those games though so there's a chance that they would have won anyway but it still feels awful to continue to see teams botch leads against this team. It's not like DRX are doing anything particularly proactive on defense that I can give them credit for. If that was the case I promise I would but DRX get away with YET ANOTHER one.
Kingen deserves a lot of props for this series. He put his team on his back on Gnar in both of DRX's wins and there haven't been a lot of players able to do that worldwide this season.
Liiv Sandbox vs Gen.G  (Net: -1.445units)
Flawless got his second start for Gen.G and picked up the powerful Olaf in the first game. We got to see a few signature picks in this one. Rascal also busted out the Akali he's so famous for, Bdd picked up his Azir, and Summit got his Aatrox. Fun stuff.
Gen.G picked up a few kills in a weird skirmish preparing for the first rift herald around the 9:30 mark and methodically snowballed this game from there into a very near perfect game. It's so refreshing seeing clean, textbook close outs. Early in the season they're rare. It's like catnip for me.
Game two featured Life's AP Jarvan support which helped Ruler pick up first blood as well as a fairly standard 2-core around Azir and Kaisa with Pantheon and Ornn. Liiv Sandbox punched back a lot more efficiently in this game picking up the first two dragons and making sure that Gen.G had to earn every objective in the early and mid game. FATE actually had a substantial gold lead after lane phase against Bdd's Azir. What ended up happening in this game was that Gen.G's incredibly strong scaling 2-core comp was just too much to deal with in the mid and late game team fights so once Gen.G stabilized it was just over.
Sandbox didn't play that badly in this series yet again but Summit had a mortal performance this time around getting caught out multiple times. Game two they didn't get ahead enough. My opinions on both of these teams remain roughly the same. Sandbox are still better than their record, Gen.G are still an elite team.
TT vs Victory Five (Net: -4.265 units)
TT tried double melee + Sejuani in game one. They just camped the rookie top laner Invincible in his debut after that. Let me tell you Aatrox from behind is significantly worse not to mention Camille is very powerful. This game was essentially over after three kills in a row on Invincible but TT tried to throw it back like they've done so many times this season. In this one it was just a little too big a lead though and it didn't matter.
Aodi and Trigger came in for game two to replace Invincible and y4. Mole tried the Yone in game two but Twila was ready with the Neeko counterpick. A couple of really close fights around the second and third dragon went the way of TT despite some really weird positioning. That allowed them to get the first three drakes, threaten soul, and had a gold lead they were sitting on. Again, the gold lead was insurmountable and TT won.
This was a really poor series from V5 all around. They had a bizarre draft plan in both games that left me scratching my head multiple times. I'm not sure if it was just an off week of practice or the multiple subs that threw this off but this is maybe the worst series I've seen from this team since Spring last year when they were an awful team. I'm willing to give them a bit of a pass but being the first to lose to TT is not a good look.
Credit to TT for winning some of these skirmishes. I didn't think they did anything particularly well in this series. In fact I had some criticisms of their positioning in these fights but I guess they made it work. Good to see signs of life from them but I'm not optimistic.
Invictus vs FunPlus (Net: -1.11 units)
Rookie tried Irelia to punish Doinb's Twisted Fate in game one, picked up first blood in the 2v2 but Bo picked up both of the other kills. Who knew… don't fight Olaf early…. rocket science right? Bo picked up two more quick ones to start the game 4-0 on Olaf andi t was all but a formality at this point. Invictus managed to make some picks, FunPlus weren't that clean in closing this game and if they didn't have the ridiculous gold lead all funneled onto Olaf (who ended up 16-1-5 in 23 minutes with two quadrakills in this game by the way) they probably wouldn't have won. I'd say it's early game variance but you simply shouldn't fight Olaf early if possible because he snowballs like this and I'm not sure when teams are going to learn that.
Game two had some weird picks. TheShy on Sion, Doinb on his mid Rumble. FPX had a huge wombo combo AOE comp with Rumble, Xayah ult, and Rell to pair with Olaf. 3:30 complete blood bath 4v4 fight in the bottom lane and… you guessed it, Bo picked up two kills on Olaf again. Then two more kills in the top lane. 4-1 right off the bat. FunPlus once against struggled to cleanly close this one out but did eventually slap IG with their wallets enough to take this one down.
I think we all know the moral of the story here…. I do want to give Bo some credit. I don't remember a high scoring day for kills for a single jungler maybe ever. 26 kills in two games is absurd. That said, this sort of thing doesn't happen unless the other team plays directly into you and that's what happened here. I want to say Invictus know better, and they do, but they just don't care and try to outplay every situation even when they shouldn't. This isn't the meta to do that. Pantheon, Olaf, Taliyah. These champions are all so easy and explosive that you just can't screw around with them. Ban them or don't mess with them or pick them yourself. If you don't have the impulse control, take away the simple to execute things that you can't outplay. Eliminate the stat checks.
Excel vs Astralis (Net: no action)
Misfits vs SK Gaming (Net: -1.08 units)
G2 Esports vs Astralis (Net: no action)
Vitality vs Rogue (Net: +0.75 units)
Schalke vs G2 (Net: +2.75 units)
Cloud 9 vs 100 Thieves (Net: pending)
LPL Net Total: -5.375 units
LCK Net Total: -0.945 units
LEC Net Total: +3.66 units
LCS Lock-In Net Total: (pending)
Daily Net Total: (pending)
---
LOL Pro League (China)
Week 4 – Day 7
RareAtom -526 (-1.5 maps @ -141, +1.5 @ -2500)
vs
Rogue Warriors +352 (+1.5 maps @ +110, -1.5 @ +892)
Total Maps Played: 2.5 (over +146 / under -189)
Kill Total: 27.5 (over -109 / under -120)
Kill Spread: -7.5 @ -123 / +7.5 @ -105
Team Kill Totals: 16.5 / 9.5
Time Total: 32:00 (over -102 / under -128)
Starting Lineups:
(Individual player model positional ranking in paranthesis, living number)
RA – Cube (2), Leyan (4), FoFo (9), iBoy (12), Hang (2)
RW – Ziv (18), Haro (10), Forge (17), QiuQiu (re-debut), Reheal (19)
The revolving door bottom lane for Rogue Warriors continues. This time it features another try for Reheal and QiuQiu, the former TOP support main who will be playing ADC for this series. This isn't QiuQiu's first time playing ADC in the LPL but a few games isn't exactly a resounding endorsement either. I know they're waiting on Betty and just throwing darts at this point but come the hell on RW what are you doing here….
No handicapping or modeling method other than an individual player based one will tell you that RareAtom are the play here but this is the match that they get off the schneid. Rogue Warriors have been playing terribly more or less since I said "they're close." Ziv has struggled mightily to transition to this league, and the Forge/Haro duo hasn't panned out the way I thought it had the potential to. Add to the mix the abysmal bottom lane carousel that's going on and it's just hard to back this team at the moment unless we've got a team playing a ton of subs against them. Cube has been playing incredibly well even in losses this season and he gets a premium matchup against a guy that's been struggling in Ziv. Just more fuel for the RA fire.
RareAtom were awful in their last series and I'm banking that it was a wake up call for them. If you don't buy that then just pass this series or take Rogue Warriors.
RareAtom smash.
Other Markets:
While RareAtom have struggled to close at times, they are still a team that wants to and tries to play with a more uptempo look. Rogue Warriors have been losing games decisively and quickly. As underdogs, 9 of their 11 games have gone under the time total (average 31.6 minutes) and they've been rather bloody while doing it with an average combined kills per game of 30.2 in combined wins/losses this season. I like plays on the under but the over is set at a high 27.5. If you think they keep this feisty either team total is probably a better play than the overall total. I'll just be sticking to time. Time Totals have also been hitting the under at a 61.3% clip since the beginning of week three.
My Picks:
Map Spread: RareAtom -1.5 maps @ -141 (1.41 units)
Time Total: Map 1 UNDER 32:00 @ -128 (1.28 units)
Time Total: Map 2 UNDER 32:00 @ -128 (1.28 units)
Time Total: Map 3 UNDER 32:00 @ -128 (1.28 units)
---
TOP Esports -222 (-1.5 maps @ +139, +1.5 @ -833)
vs
JD Gaming +171 (+1.5 maps @ -179, -1.5 @ +496)
Total Maps Played: 2.5 (over +105  / under -133)
Kill Total: 27.5 (over -114 / under -114)
Kill Spread: -5.5 @ -114 / +5.5 @ -114
Team Kill Totals: 15.5 / 11.5
Time Total: 32:00 (over -128 / under -101)
Starting Lineups:
(Individual player model positional ranking in paranthesis, living number)
TOP – 369 (6), Karsa (17), Knight (12), JackeyLove (2), Zhuo (4)
JDG – Zoom (10), Kanavi (1), Yagao (19), Loken (6), LvMao (18)
JDG have been having a rough go of it so far this season. They managed to take down RareAtom 2-0 in their last outing but in my recap for that game I wrote "Quite frankly this series felt like neither showed up to play today and after punting the first game about ten different ways, RareAtom simply checked out while JDG had a bit of a "wake up call." I also wrote "After watching game one of this series my first thought was "downgrades for both teams." Embarrassing showing for both who clearly did not give a damn about procedure of any kind."
Not exactly a positive review. JDG can't seem to get any kind of rhythm going and even Kanavi who has had stellar metrics, has been caught out multiple times and has had a few game ending errors through their first few series. JDG look a bit out of it. Maybe that burnout and fatigue is setting in a bit.
TOP Esports already had their wake up call moment earlier this season and have been in solid form ever since dispatching RareAtom and LGD handedly after a shaky start. My concern for TOP isn't their overall performance but the fact that they've been predictable as hell in the draft portion of the game. Unless the other team opts into attacking that, which isn't very common in the LPL but what happened in the first two matches for TOP, AND plays extremely well, TOP are going to prove a difficult challenge for anyone. I'd expect TOP to continue improving and playing with solid fundamentals. They're the kind of team I like right now and I think the fact that they make very few mistakes bodes well. That's what's been winning across the globe so far this season.
It feels a little weird to see one of these two favored so heavily when they had some absolute slobberknockers last season but JDG aren't remotely close to the same team that they were last year right now. TOP have also been slightly underperforming but they're trending in the right direction. TOP's underlying metrics aren't that far off from where they were during their peaks last season. JDG's have taken a huge step down.
TOP are absolutely the side here and while it feels a little weird to be that confident in that, unless JDG come out looking like a completely different team in this match you'd be hard pressed to convince me otherwise.
Other Markets:
Both of these teams have been on the bloodier side of the spectrum. As a matter of fact, most of the LPL has been trending back toward their "normal" bloody selves in the past week or so. We'll continue to monitor whether or not that will continue or if this was just a blip on the radar.
JDG have only covered their team total in half the games this season as favorites (average of 15.0 kills). If I didn't already have a sizeable edge on the series price market that would be another angle to attack this series with. I prefer the edge on the full series markets to it though.
My Picks:
Moneyline: TOP Esports -222 (2.22 units)
Map Spread: TOP Esports -1.5 maps @ +139 (0.5 units)
---
LOL Champions Korea
Week 3 – Day 5
Afreeca Freecs +313 (+1.5 maps @ -110, -1.5 @ +785)
vs
T1 -400 (-1.5 maps @ -115, +1.5 @ -1667)
Total Maps Played: 2.5 (over +133 / under -169)
Kill Total: 22.5 (over -114 / under -114)
Kill Spread: +6.5 @ -108 / -6.5 @ -122
Team Kill Totals: 8.5 / 13.5
Time Total: 32:00 (over -149 / under +115)
Team Rosters (LCK doesn't announce starting lineups):
(Individual player model positional ranking in paranthesis, living number)
AF – Kiin (3), Dread (10), Fly (5), Bang (3), Lehends (3)
T1 – Canna (10), Ellim (8), Cuzz (2), Clozer (11), Faker (7), Teddy (1, small sample), Gumayusi (4), Keria (9)
I just wanted to make people aware of it that aren't already. T1 have yet another super prospect that they've been waiting on for a little while now. He's a top laner that goes by Zeus and he'll be eligible to play now that he's 17 years old (January 31st). Those playing DFS keep an eye out and monitor this situation as Canna is no longer a "sure" thing. He's also had an underwhelming past couple of series so it wouldn't surprise me at all to see them give the new kid a shot although Kiin might not be the wolf to throw the young puppy to right away.
I mentioned during my previous recap that T1 are a competitive team no matter who is in the lineup but that we're starting to see a bit of a pattern develop. When Faker is out of the lineup this team is way WAY sloppier. They play a lot looser regardless of the competition. Their overzealousness (sometimes it's just laziness) has lead to some very big upsets and higher kill games.
With Faker (vs DWG, GEG): 23.83 combined kills per game, 10.83 T1 kills per game
T1 Team Averages: 25.9 combined kills per game, 13.0 T1 kills per game
With Clozer: 27.125 combined kills per game, 14.625 T1 kills per game
In short, if Faker is in the lineup, T1 are an under team. If Clozer is in the lineup, T1 are an over team and probably more likely to be upset off of sloppy mistakes.
I mentioned in my recap of Afreeca/Nongshim from Friday that "We got out Afreeca win here but we absolutely got lucky. Nongshim probably should have won both of these games but continue to show problems in the mid and late game." Afreeca got the 2-0 but this was one of these sloppiest series I've ever seen. I think I likened it to Sean Landeta and Pat McAfee having a "punt off." They're look a little better but I'm not buying it yet and their team metrics through this small sample more or less lineup with their win total meaning that they're not "overperforming" from a statistical standpoint even if I think that they're underperforming from my pre-season evaluation.
Afreeca struggled a lot with good teams last season. In fact they barely made any noise against them the entire calendar year outside of that weird playoff series against T1 which was probably their two best games of the year. Afreeca with this top trio and staff haven't had a lot of success against good teams which begs the question, are T1 a good team?
I think so.
T1's rookies made have been brilliant and boneheaded at the same time this season. They're like an overexcited bulldog puppy that doesn't know it's own body weight (seriously if you ever get a chance to see them they'll run around and literally just capsize rounding corners it's hilarious).  They'll learn from these mistakes. These are still ridiculously talented players. If we end up getting Clozer and Gumayusi or Clozer and Faker I still think T1 are the side here but I like them slightly less to 2-0 this series.
With Faker and either Teddy or Gumayusi I'm significantly more confident that T1 will play a much more disciplined, clean game and now allow Afreeca nearly as many opportunities for an upset. Jungle hasn't seemed to be an indicator in this "trend" with both Ellim and Cuzz having mostly solid performances this season.
It sucks but T1 are now a "lineup" team until further notice. I'll be waiting to place my wagers unless I see value no matter the lineup.
Other Markets:
Similar to above for kill totals. If Faker is in, pass or lean to the under. If Clozer is in 2x weight on the over kill totals.
My Picks:
*if we see Zeus AND Clozer I think it's worth considering a small position on Afreeca to upset or to at least take a game
IF Faker starts*
Map Spread: T1 -1.5 maps @ -115 (2.3 units)
IF Clozer starts*
Kill Total: Map 1 OVER 22.5 @ -114 (2.28 units)
Kill Total: Map 2 OVER 22.5 @ -114 (2.28 units)
Kill Total: Map 3 OVER 22.5 @ -114 (2.28 units)
---
Nongshim RedForce +110 (+1.5 maps @ -294, -1.5 @ +299)
vs
KT Rolster -133 (-1.5 maps @ +232, +1.5 @ -391)
Total Maps Played: 2.5 maps (over -107 / under -124)
Kill Total: 23.5 (over -121 / under -110)
Kill Spread: +0.5 @ -112 / -0.5 @ -118
Team Kill Totals: 11.5 / 11.5
Time Total: 34:00 (over -105 / under -126)
Team Rosters (LCK doesn't announce starting lineups):
(Individual player model positional ranking in paranthesis, living number)
NS – Rich (9), Peanut (6), Bay (10), Deokdam (8), Kellin (1)
KT – Doran (1), Bonnie (11), Ucal (6), Hybrid (9), Zzus (7)
This opened Nongshim as -141 favorites earlier in the week and has been bet all the way to the other side for what seem to me to be obvious reasons. I made this my pick of the week on The Gold Card Podcast this week at +113. I still show a double digit edge at this number. This, folks, is what we call a Dominique Wilkins Windmill Slam.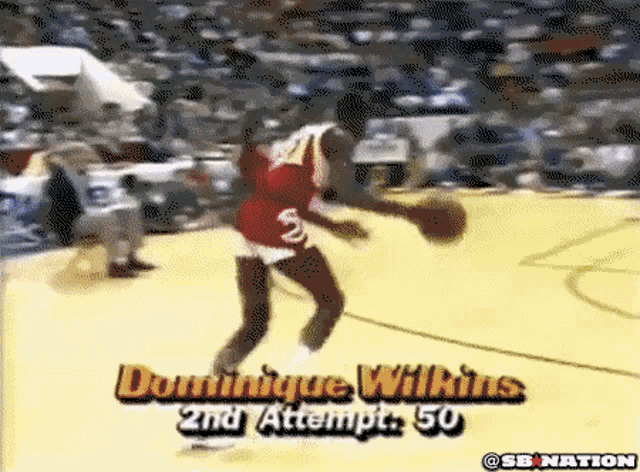 Nongshim got off the schneid in their last match and we finally got to see Bay's first quality game after looking, quite frankly, like the worst player in the LCK so far but if you recall from my discussion about it with Afreeca above, that series was an absolute clown fiesta that Nongshim almost definitely should have 2-0'd. Now, typically I like to take advantage of overreaction plays. I'd rather a team be the one getting ahead in the first place and throwing than to never have had an edge and win. It's easier to fix how a team closes than how they open, in my experience. But in this case it's simpler than that. Nongshim just haven't impressed me very much at all this season. At all….
KT have had their issues but they've been rounding into form recently and this is a perfect spot to catch them on an uptrend. KT have significantly better metrics as a full team highlighted be a vastly superior overall economy. My individual model has these two teams rated very similarly but support has the smallest margin from top to bottom (by a lot) given the limited metrics used to measure them. Statistically, #1 support is less than three-quarters of a standard deviation different from the worst. Notably Kellin has a few outlier stats boosting his score as well. He's been good but not as great as the stat sheet indicates. I digress…
KT also have, in my opinion, the two best players in this entire series in Doran and Ucal. There's a reasonable argument to be made for Peanut but he's only had a few games this season where he's looked himself (although I do think we should expect some regression). Rich hasn't been nearly as good as he was as a rookie. He's playing fine but hasn't been dragging this team kicking and screaming to victories like he did at times last season and he has the unfortunate matchup with Doran who is playing arguably better than any top laner on earth right now.
KT every which way here.  The only reason this price is the way it is is because KT had a rough start and Nongshim were rated much higher going into the season and they're still adjusting off of their priors. Take advantage of that.
Other Markets:
I like the split team total approach on this but since I have my biggest edge calculated via the series moneyline and map spreads that's where I'll be sticking in this one.
My Picks:
Moneyline: KT Rolster -133 (3.99 units)
Map Spread: KT Rolster -1.5 maps @ +232 (1.5 units)
---
LCS Lock-In Tournament
Grand Finals
Team Liquid -217 (-1.5 maps @ +105, -2.5 @ +340, +1.5 @ -526, +2.5 @ -3333)
vs
Cloud 9 +179 (+1.5 maps @ -133, +2.5 @ -500, -1.5 @ +358, -2.5 @ +983)
Map Moneylines: Liquid -172 / Cloud 9 +135
Total Maps Played: 3.5 maps (over -303 / under +227), 4.5 maps (over +176 / under -233)
Kill Total: 24.5 (over -114 / under -115)
Kill Spread: -4.5 @ -110 / +4.5 @ -119
Team Kill Totals: 14.5 / 10.5
Time Total: 33:00 (over -101 / under -128)
Expected Value (EV) Analysis:
IF you believe that map price is accurate (63.235% vs 42.553% per map), the +EV positions based on the map price here include the following:
Liquid Series Moneyline: 73.681% vs odds implied 68.454% (5.227% edge)
Liquid -1.5 maps: 53.174% vs odds implied 48.78% (4.394% edge)
Liquid -2.5 maps: 25.286% vs odds implied 22.727% (2.559% edge)
Cloud 9 Series Moneyline: 36.242 vs odds implied 35.842% (0.4% edge)
Rest of Cloud 9 plays are -EV based on this number.
In short, the favorites are relatively "cheap" in this situation. If you think this map price is accurate or even more in favor of Liquid then they present a great value. Adjust accordingly for Cloud 9.
The Handicap:
I'm having a really REALLY hard time ignoring this Fudge vs Alphari matchup in the top lane. An entire series handicap isn't based on one matchup but the fact of the matter is that Alphari bodied Impact, who had been arguably the tournament MVP until that point in yesterday's series. You could make the argument that Liquid probably should have lost game three and try to poke all sorts of other holes but you could also make the argument that Cloud 9 should have been 3-0'd after their questionable game three draft. It took some terrible play by 100 Thieves on that map for them to get away with it and the momentum turned from there.
I think Liquid are the side here but let's make the case for Cloud 9.
The bottom lane has been playing well this tournament although the multiple pentakills have mostly been the result of great setup more than Zven himself. Still, they gets a lot of credit for the strong lane phase they've had, something Zven has traditionally struggled with. There's also the "Perkz diff" argument as well. He SHOULD be the best player in North America and anytime you've got him in a game he's one of those ultimate "X Factor" types. He's the only position I think Cloud 9 are stronger in and that's operating under the assumption that he can elevate his performance to higher than we've seen so far. Other than that, some sort of poor understanding of the meta and drafting by Liquid is another out but you could make the same argument against Cloud 9 who have shown a propensity ALREADY for not just weird drafts, but bad weird drafts.
I think Liquid have an advantage at every position on the map except mid lane and a significant, glaring advantage in the top lane with Alphari. They've been playing cleaner, more disciplined, and haven't even had to show much in this tournament so they could very well have something spicy cooked up for this finals.
I think Liquid are a value at this price and if I didn't have a prior position on them would absolutely be backing them here without question.
Update on futures:
The hedge on this would "guarantee" a +1.23 unit profit. in my futures markets for this tournament. Letting it ride would yield a +3.48 unit profit. Given that I think Liquid are the correct side in this match and show a lot more positive expected value, I'll be letting this one ride. Hedging at a weak price doesn't make a lot of sense.
My Picks:
Letting my Liquid tournament outright ride (6 units @ +220)
Map Spread: Liquid -1.5 maps @ +105 (1 unit)
**If I had no futures positions**
Moneyline: Team Liquid -217 (2.17 units)
Map Spread: Liquid -1.5 maps @ +105 (0.5 units)
Map Spread: Liquid -2.5 maps @ +340 (0.25 units)
---
I believe in accountability. For years I've tracked all of my picks publicly. 2021's selections will be via this spreadsheet but it isn't updated until AFTER the games have started. The Esports Department subscribers get the first look.
Check out The Gold Card Podcast and can find me on Twitter @GelatiLOL
(all lines from Nitrogen unless noted otherwise)