Monday, June 29th Recap
EDward Gaming vs Dominus (Net:  -2.13 units)
Huge upset for Dominus here. Perhaps that dominant single game last series was an omen.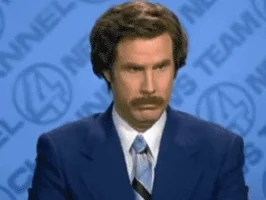 In all seriousness, Dominus played really REALLY well in this series. I don't even think EDG played poorly although their game two draft was a little suspect leaving Aphelios up and then not first picking it, opting into Ornn, who is also exposable, instead. Maybe their preparation showed that Dominus weren't willing to play Kayle or Volibear top and they were caught off guard? I don't know. EDG still played well in these games but Dominus ate their Wheaties today.
FunPlus vs Victory Five (Net: +1.325 units)
This was a fun series to watch. Both of these teams are so damn good at snowballing a victory and have blistering closing speed. They don't allow you windows back into the game. This is what teams should be doing in LOL right now. It's lower risk than scaling compositions but also slightly more difficult to execute. The thing is, once you can it's a huge advantage. Three games, three time totals way under .Cha-ching!
LPL Total: -0.805 units
Did not see the EDG loss coming, I don't think anybody did even Dominus backers, but this could have been worse.
Daily Total Net: -0.805 units
LPL Summer 2020
Week 5 – Day 2
LNG Esports -152 (-1.5 maps @ +193) vs
BiliBili Gaming +119 (+1.5 maps @ -256, -1.5 @ +327)
Kill Total: 22.5 (over -119 / under -110)
Kill Spread: -3.5 @ -114 / +3.5 @ -115
Team Kill Totals: 12.5 / 11.5
Time Total: 32:00 (over -116 / under -112)
LNG – Chenlun17, Xx, Maple, Light, Iwandy
BLG – Kingen, Meteor, FoFo, Wings, XinMo
Trends:
With all of the off the field drama going on with both of these teams, specifically BiliBili, it's a little weird to finally see the roster that many thought we'd see going into the season. Meteor finally getting some play despite his rumored dislike for FoFo (seemingly for good reason if you believe the rumors). Meteor might not have been the best player on the BiliBili lineup over the past two years, you could argue against Jinjiao in that spot, but he was the heart of the team and who they built their entire strategy around every game. Meteor's aggressive, uptempo, "carry" jungler style build on champions like Olaf is a perfect fit for this current metagame with Graves, Nidalee, Olaf, Volibear, and more as premium jungling options. It's why it was so shocking to see BLG not starting him until we learned of the issues between he and FoFo.
LNG are also bringing back Chenlun17 and we'll be getting Iwandy at support. Iwandy has been a more enchanter/caster style support while Duan has been more of the tank player. Both have been able to play both but each are much better in their specialized roles. This likely indicates LNG will be looking for something like Yuumi, Bard, or Thresh over things such as Braum or Tahm Kench. Both play the Nautilus/Leona suite.
There's a chance the chemistry issues crop up with Meteor playing his first game but I can't help but think that BLG wouldn't be marching him out here if they didn't think it offered them the best chance to win. In a competitive LPL middle of the table, every win matters and BLG are behind the ball right now after a brutal start. BiliBili, much like Vici, are frequently mischaracterized as a "passive" team just because their kill and damage numbers are below LPL averages but their film, especially with Meteor on the game, tells a much different story. This is a proactive team that seeks to push the tempo and play through him which is how you should be playing LOL right now in the current metagame. All of the tools given to the team that's ahead are so much more powerful than they used to be.
LNG have not been a proactive team whatsoever although they did play arguably their feistiest game of the season in their one game win against the similarly styled Vici Gaming the other day. It could be a sign of improvement but one game out of their entire season is not an indicator for me. This team is almost always on the back foot which is not only a bad way to play in general, but particularly bad right now.
I'm all over BiliBili in this spot. Stylistically BLG are doing what you should be doing in LOL right now while LNG couldn't be further from that. BLG should also be reinvigorated and confident with the return of a strong and decisive leader in Meteor. There's also the matter of the number. LNG have 0-1 game wins depending on how you look at it, that were of their own creation this season. Almost all of their leads have been spoon-fed to them via sloppy execution errors by their opponents. This teams wins against good opponents are highly fraudulent.
"What'd he have?"
"The special."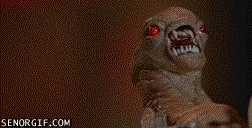 Totals:
cCKPG: 22.1
Time-projected: 22.66
Implied-Odds: 20.15
Underdog Win: 25.96
"G" Projected Total: 21.64 kills
Under City! Even though I think BLG win and their KPW is fairly high, I do think this goes under because they'll be short, snowbally games.
LNG game times: 32.73 / 34.72 / 31.63 (average / in wins / in losses)
BLG game times: 29.8 / 28.87 / 30.12 (average / in wins / in losses)
More or less everything says this should be an under. Time totals are hitting at a 63.6% clip for the season in the LPL going under in 77 out of 121 contests.
Other Markets:
First Blood: LNG 64.29% / BLG 25%
First Tower: LNG 28.57% / BLG 28.57%
LNG's first blood numbers have been heavily inflated by opposing mistakes. Model likes a play on their first blood but I'd sooner play BLG's. I'll be passing for now.
My Picks:
Spread: BiliBili +1.5 maps @ -256 (2.56 units)
Moneyline: BiliBili +119 (0.75 units)
Spread: BiliBili -1.5 maps @ 327 (0.25 units)
Time Total: Map 1 UNDER 32:00 @ -112 (1.12 unit)
Time Total: Map 2 UNDER 32:00 @ -116 (1.16 unit)
Kill Total: Map 1 UNDER 22.5 @ -110 (1.1 units)
Kill Total: Map 2 UNDER 22.5 @ -112 (1.12 units)
Royal Never Give Up -114 (+1.5 maps @ -333, -1.5 @ +258) vs
Team WE -112 (-1.5 maps @ +242)
Kill Total: 25.5 (over -109 / under -120)
Team Kill Totals: 10.5 / 14.5
Kill Spread: +1.5 @ -111 / -1.5 @ -118
Time Total: 33:00 (over -114 / under -114)
RNG – New, XLB, Cryin, Betty, Ming
WE – Morgan, Beishang, Teacherma, Jiumeng, Missing
Trends:
RNG are 3-2, 2-3 against the map spread as favorites
RNG are 5-5 against the kill spread
Kill totals have gone under in 8 out of 14 RNG games
Team WE are 2-1, 3-0 against the map spread as underdogs (vs EDG, IG, FPX)
Team WE are 2-1, 2-1 against the map spread as favorites (Suning, Vici, Rogue Warriors)
Team WE are 9-6 against the kill spread
Cryin gets his first start in an RNG uniform! It's a bittersweet occasion because Xiaohu has been playing at one of the highest levels of his career and was finally "unleashed" after years of playing second fiddle to Uzi. Unfortunately for him, Cryin is more or less one of the best possible mid laners you could have in the Season 10 metagame. He's incredible at this uptempo, shove-and-roam style that is, in my opinion, the best way to play right now. He plays all of the champions at a very high level. Honestly RNG are spoiled rotten right now. Xiaohu playing ridiculously well, Cryin arguably one of the best at the position in the current metagame worldwide, and two top laners, one of which has been surprisingly good in New.
There are plenty of justifications for either side of this matchup so this is a bit of a "plant your flag" match.
One could point to RNG's loss to LNG as a sore thumb or an "off day." I'm on the latter. RNG botched a few early game plays in that series and fed LNG a huge lead, all they had to do was close it out which they did. Looking at the rest of RNG's schedule this season, their only other loss was to Victory Five in their last match and I don't think anybody would call that a "bad" loss at this point. RNG stomped Vici and OMG, and beat JDG and eStar. This team is good. They're one of the more intelligent macro teams in the LPL and they rarely make dumb decisions in the draft (this season so far…) or on the map. You have to outplay them individually and they have strong players. RNG are similar to EDG in that respect but with stronger individual players.
Team WE are sort of the FlyQuest of the LPL but I do think that teams are beginning to figure out what's making them tick . Finally we saw some Galio and Aphelios bans from a team against them but it was by Rogue Warriors who have been terrible for the most part. I want somebody make Team WE beat somebody good without their comfort picks.
I'll be on RNG here, I have a lot of respect for Team WE's ability to play defense. They're a tough fortress to crack resembling the old Korean style of proactive defense, vision control (50.9% of wards cleared is VERY high for anyone, especially an LPL team), and waiting for the correct time to counterstrike but I also think that teams haven't really taken them out of their comfort zone for whatever reason and have made a lot of mistakes closing with leads. Team WE have a negative gold differential at 10, 15, and 20. Teams have to figure out that they're just trying to play protect the Aphelios and scale to 25+ minutes.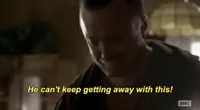 I think RNG can take advantage of this, especially with Cryin in the mid lane. Cryin is basically everything Teacherma wants to be and more. He does everything better and at some point the chickens are going to come to roost and Team WE are going to start losing some of these games where they get behind. What they're doing isn't entirely a fluke or luck. They're playing great defense and we can give them credit for that, I just don't think you can continually play this way and not take some losses against good teams.
Side Note: In spots like this I like playing either both -1.5's or the under 2.5 maps when the odds are good for it. In this case it ends up being a better deal to just take the under 2.5 but make sure you do the math at your book. I feel rather strongly about RNG but if you think this an even series you should look to the under 2.5 maps and not assume this goes to three just because it's "supposed to be close." It's a market you should only play if teams have a propensity to play long series for a specific reason (like Afreeca last year in the LCK). It's not a strong correlation.
Totals:
cCKPG: 25.73
Time-projected: 25.49
Implied-Odds: 20.2
Underdog Win: 25.19
"G" Projected Total: 23.81 kills
Due to Team WE's longer game times they tend to have a higher kill games. Last season they were similar and one of the bloodier teams in the LPL, particularly in wins. While I like RNG to take this series down I respect WE's ability to stall games out and make them messy. I'll be passing on a total here although I'd lean under with my projections vs the total.
RNG game times: 31.7 / 30.1 / 33.84 (average / in wins / in losses)
WE game times: 34.59 / 30.9 / 38.34 (average / in wins / in losses)
Projected Time (avg of avg game times): 33.15 minutes
WE have a knack for playing good defense and stalling games out which aligns with their philosophy to scale and outplay late game team fights. When WE win they tend to be on the slower side as well. The way you beat this team is to run them over quickly. RNG have shown the ability to do that but I'll be passing in this instance since I could see this series going either way.
Other markets:
First Blood: RNG 64.29% / WE 40%
First Tower: RNG 42.85% / WE 64.28%
Unfortunately the juice on these is past the odds implied so there isn't much value on either side. The best value vs the odds of the bunch is WE first tower. I'll be passing.
My Picks:
Moneyline: RNG -114 (1.14 units)
Spread: RNG -1.5 maps @ +258 (0.5 units)