Wednesday, June 24th Recap
OMG vs LNG (Net: +1.7425 units)
While there were slightly more kills than I anticipated, this series mostly went how I thought it would; two cowboys with crappy guns staring at each other until the first one drew, the gun misfires, and the other finishes the job. A real spaghetti western I'll tell ya….
In all seriousness this was a garbage series between two mostly landfill worthy teams that have a lot of decent players and a severe lack of character. At some point someone needs to make a play or at least not be afraid to or they're going to continue having issues. This was about who made fewer mistakes not who made any great plays and it just so happened to be OMG today.
BiliBili vs TOP (Net: -2.47 units)
I was a little bummed BLG couldn't at least cover in one of these games but it became abundantly clear once Knight solo killed FoFo three or four times that it wasn't going to happen. This was a slaughter. Not much else to say. BLG's internal conflict didn't need this on top of it.
LPL Total: -0.7275 units
Team Dynamics vs SeolHaeOne Prince (Net: -0.64 units)
Dynamics were dominating game two before a weird throw in this one too. This team still looks great and this probably should have been a sweep. Prince had no chance in this one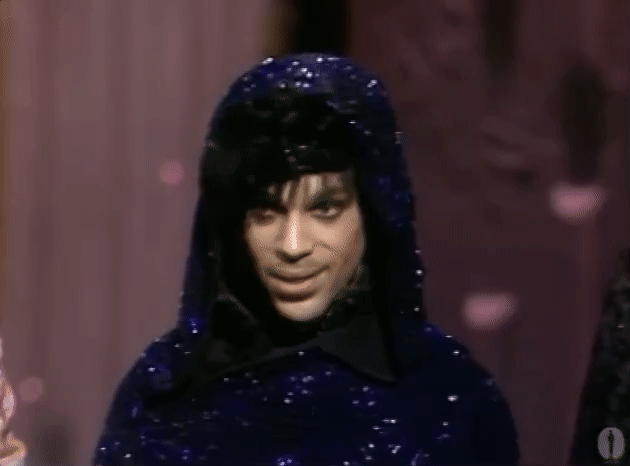 KT Rolster vs Hanwha Life (Net: +1.58 units)
There were a few hiccups for KT Rolster in this series. Smeb in particular was testing his limits on the Jayce and punished a few times but I look at it as him trying to get his swag back, totally understandable against a dumpster fire like Hanwha. Hanwha are in trouble, I could see this quickly turning into Afreeca from last season where Viper and Lehends end up just quitting on this team. Carrying every game is tiring psychologically. I'll mention that Viper put up a respectful fantasy performance in DFS even though they were decisively 2-0'd… that's impressive.
LCK Total: +0.94 units
Daily Total Net: +0.2125 units
This we really close to a monster day. Team Dynamics had a bizarre game ending mistake that would've helped this out a lot. All in all we'll take the green though.
LPL Summer 2020
Week 4 – Day 4
RNG -250 (-1.5 maps @ +139) vs
Victory Five +188 (+1.5 @ -179, -1.5 @ +449)
Kill Total: 24.5 (over -105 / under -123)
Kill Spread: -5.5 @ -115 / +5.5 @ -114
Team Kill Totals: 13.5 / 10.5
Time Total: OTB
RNG – New, XLB, Xiaohu, Betty, Ming
V5 – Biubiu, Weiwei, Mole, Samd, ppgod
Trends:
RNG are 7-5 against the kill spread this season
Kill totals are 6-6 in RNG games this season
V5 are 8-5 against the kill spread
Kill totals have gone over in 7 out of 13 V5 games
As good as RNG looked to open the season, it was fair to be critical of the strength of competition as they'd faced OMG (2-0), Vici (2-0), and lost 0-2 to LNG. Their past two matches provided more challenging foes in eStar and JDG, but both were 2-1 victories. Simply put, RNG look excellent and unless this team turns back into the drafting pumpkin that they were in the second half last split, they're going to be a top four team in the LPL.
Victory Five are everyone's new darlings this season with a profound turnaround from the worst season in professional LOL history. It'd be easy to say that anybody is going to look much better after a season like that but they really do look like a solid team. They're confident, decisive, proactive, and have the right idea even if their execution is lacking frequently. Similarly to RNG early in the season, it's fair to criticize V5's easy schedule of Vici, BiliBili, LGD, OMG, and Dominus en route to a 9-4 game record and 4-1 series record. Vici have been a shade of their former selves of late and LGD are an overrated squad that are not nearly as good on film as their record and hype would tell you. This is the first true challenge V5 will face this season.
I think RNG are going to bring Victory Five back down to earth here. For as good as improved as the top half has been, the biggest part of V5's new found success has been the rookie bottom lane of SamD and ppgod and they have to face arguably the best bottom lane in the LPL right now in Betty and Ming. They haven't faced a bottom lane that's even remotely close to this level yet this season.
The question is whether or not it's worth the price to take RNG at -250 and I don't think it is. My numbers suggest this is closer to a 50/50 matchup or even V5 favored but I can't get past the easy schedule they've faced inflating their numbers substantially. I'll be passing on a side in this series. I think RNG take this down but it's not worth the price you have to pay.
Totals:
cCKPG: 23.49
Time-projected: 23.13
Implied-Odds: 21.17
Underdog Win: 24.05
"G" Projected Total: 22.59
Unders are only hitting at a 51.58% rate so far in the LPL but projections suggest good value on the under here.
Other Markets:
First Blood: RNG 58.33% / V5 30.77%
First Tower: RNG 42.85% / V5 50%
First blood and first tower aren't always correlated statistics but when you see a clarity of intent from a team that lines up with a number it's typically a good position to take. If you can find -120 or better on RNG first blood that's a reasonable shot to take. I typically don't fire on these unless there is a delta of >5% between the implied odds and a teams rate as well as the previously mentioned clarity of intent.
My Picks:
Kill Total: Map 1 UNDER 24.5 @ -123 (1.23 units)
Kill Total: Map 2 UNDER 24.5 @ -119 (1.19 units)
FunPlus Phoenix -227 (-1.5 maps @ +142) vs
Invictus Gaming +172 (+1.5 maps @ -182, -1.5 @ +437)
Kill Total: 25.5 (over -123 / under -105)
Team Kill Totals: 15.5 / 11.5
Kill Spread: -5.5 @ +104 / +5.5 @ -135
Time Total: OTB
FPX – Khan, Tian, Doinb, Lwx, Crisp
IG – TheShy, Ning, Rookie, Puff, Southwind
Trends:
FPX are 2-6 against the kill spread this season
Kill totals have gone over in 5 out of 8 FPX games
IG are 7-5 against the kill spread this season
Kill totals have gone under in 9 out of 12 IG games this season
(This kill spread is actually just 4.5 but they've removed it and just juiced either side 5.5 or 3.5)
FunPlus have had a rough go of it since returning from the Mid-Season Cup. They've looked good but not quite as crisp (get it!?!?!) and clean on the execution as they've been. After a year and a half of fairly dominant play they've earned a few off weeks. I'm not looking into it too much.
Invictus… oh man this team! Invictus are like the impossible puzzle to solve. If not for maybe the first major mistake Rookie has made in 2020 they would have beaten LGD 2-1 the other day with three very different drafts across the three games. Now I'm much lower on LGD than most people are but they're still likely a playoff quality team in the LPL. Prior to that Invictus played a challenging series against another playoff team in EDG and completely obliterated RW.
Stylistically, FunPlus are a brutal matchup for Invictus. They have the players to hang individually in a lane-centric scenario but FunPlus are one of the more intelligent teams in the LPL when it comes to decision making and macro play. They aren't going to be tooled around the map easily so Invictus will have to win this straight up if they're going to.
For as awful as Invictus have been relative to what they should be, it's pretty tough to say no to this kind of value, especially when FunPlus haven't been sharp this season (against meager competition mind you).. Invictus are one of these haymaker throwing teams and if they connect they can put you out. They've shown that they're starting to evolve and try different things in the draft. They're also one of the few teams that has an advantage in the mid lane against FunPlus which is where FPX derive a lot of their leverage both in the draft and on the map.
This is a close your eyes and hold your nose underdog special.
Totals:
cCKPG: 26.03
Time-projected: 26.14
Implied-Odds: 21.77
Underdog Win: 28.59
"G" Projected Total: 24.65
The projections suggest a light under play here but the last time these two met it was a complete and utter bloodbath which could give you cause for concern. Given all the split push shenanigans available right now and how both teams have been trying to utilize those strategies I actually like the under quite a bit even ignoring the projections. Whether it's Rookie, Doinb, Khan, or TheShy, all of these players are exceptional in those sorts of side lane situations. I also tend to like unders in FPX games where they're playing against a superior mid lane talent that can keep Doinb pinned down and Rookie is capable of that for sure.
Other markets:
First Blood: FPX 75% / IG 21.43%
First Tower: FPX 28.57% / IG 50%
The delta is large enough here and the clarity of intent lines up accordingly. Invictus don't put a lot of focus on getting the ball rolling early despite Ning's past success in doing so. Often he's trying once and then playing goalkeeper for awhile. Tian has been a bit of a wizard so far this season in this department albeit over a small sample size. We're going to take a half stake shot at the first blood for FPX here given the size of the delta compared to the implied odds.
My Picks:
Spread: Invictus +1.5 maps @ -182 (1.82 units)
Moneyline: Invictus +172 (0.5 units)
Spread: Invictus -1.5 maps @ +437 (0.25 units)
Prop: Map 1 FPX first blood @ -130 (0.65 units)
Prop: Map 2 FPX first blood @ -132 (0.66 units)
Kill Total: Map 1 UNDER 25.5 @ -105 (1.05 units)
Kill Total: Map 2 UNDER 25.5 @ -105 (1.05 units)
LCK Summer 2020
Week 2 – Day 2
The LCK will still be primarily based on film evaluation until we get more data but as it rolls in I'll be incorporating it more and more into my analysis as we go.
DragonX -1429 (-1.5 maps @ -256) vs
Sandbox Gaming +724 (+1.5 maps @ +192, -1.5 @ +910)
Kill Total: 20.5 (over -116 / under -112)
Kill Spread: -9.5 @ -116 / +9.5 @ -112
Team Kill Totals: 14.5 / 5.5
Time Total: OTB
Obviously a few days with the new coach in town usually doesn't make a huge difference but I can't help but think this Sandbox team will be energized under new, more creative leadership. Make no mistake, they're severely outclassed in this situation but a 9.5 kill spread on a 20.5 total game isn't something I'll pass up often unless I think the talent simply isn't there and that isn't the case here. I don't think Sandbox can look much worse than they have so far. I'll be taking the spread in this spot. I don't hate a shot on them to take a map but I'll be sticking to the kill spreads for my exposure.
Totals:
20.5 is a fairly low total and given the more creative and aggressive drafting/coaching Yamato offers I'd expect a more energized look from Sandbox in this match. I'd lean to the over but there's a chance DragonX just cleanly take care of business here so I'll pass for now.
Other Markets:
none for now
My Picks:
Kill Spread: Map 1 Sandbox +9.5 kills @ -112 (1.12 units)
Kill Spread: Map 2 Sandbox +9.5 kills @ -119 (1.19 units)
Team Total: Map 1 Sandbox OVER 5.5 kills @ -118 (0.59 units)
Team Total: Map 2 Sandbox OVER 5.5 kills @ -118 (0.59 units)
DAMWON Gaming +121 (+1.5 maps @ -244, -1.5 @ +322) vs
Gen.G -154 (-1.5 maps @ +186)
Kill Total: 23.5 (over -110 / under -119)
Kill Spread: +1.5 @ -110 / -1.5 @ -119
Team Kill Totals: 10.5 / 11.5
Time Total: OTB
DAMWON look really REALLY good right now albeit against arguably the two weakest teams in the league at the moment in Sandbox and SeolHaeOne but DAMN! This team is completely destroying people! It's not without flaws however. DAMWON tend to fight without reason from time to time, which isn't a new phenomenon, which could get them into trouble against better teams but also catch teams off guard. It remains to be seen whether or not this seemingly arrogant play is a symptom of the level of competition they've faced or if this is just who DAMWON are. Regardless they'll face a much stiffer challenge in Gen.G.
Gen.G have faced a significantly more challenging schedule in KT Rolster (2-1) and DragonX (1-2) to open the season. They're still one of the best teams in the league. Really Gen.G don't look like they've changed much and it's not like they really had to.
I'm going to take DAMWON here even though I typically hate backing a team that's had an easy schedule. This team has a history of running really hot when they're on and can hang with any team in the world when they're playing with this kind of confidence. They've also evolved and finally adapted to the 2020 metagame and come up with some creative solutions to problems within it. Their film, while frequently arrogant and careless, has been impressive and I like their approach in the draft right now with aggressive bottom lanes to isolate both solo laners into 1v1 matchups. Individually DAMWON are playing at near peak level as well. Gen.G are no strangers to uptempo, aggressive play from their experience against the LPL teams at the Mid-Season Cup and against DragonX in the first match this season but it's tough not to back DAMWON when they're playing in peak form like they appear to be at the moment.
Totals:
DAMWON have been looking like an LPL team when it comes to kill totals so far which isn't too surprising if you've followed this team at all. They take fights for the sake of fighting and not always with intent which makes them a fantasy gold mine relative to most LCK teams. Gen.G are still very much their same old slow and controlled selves so this is a bit interesting. 23.5 is a very high total, the highest we've gotten in Korea so far this season (both matches yesterday were 23.5 as well). Yesterday we saw unders, I think this will be a very close matchup and that we'll see unders here too. This number is too high even if you anticipate a DAMWON win.
Other Markets:
none for now
My Picks:
Spread: DAMWON +1.5 maps @ -244 (1.22 units)
Moneyline: DAMWON +121 (0.5 units)
Spread: DAMWON -1.5 maps @ +322 (0.25 units)
Kill Total: Map 1 UNDER 23.5 @ -119 (1.19  units)
Kill Total: Map 2 UNDER 23.5 @ -120 (1.2 units)