Saturday, July 4th Recap
Rogue Warriors vs EDG (Net: +4.0 units)
This was an actual sweat for me. Rogue Warriors jumped out and kept these games close through the first 20 or so minutes in both games while having decent scaling but EDG managed to hold out long enough and pick the right fights. Hope was an absolute stud in this series. Jiejie managed and impressive Volibear performance despite not snowballing in game one as well. I wasn't expecting this to be too close but the nature of the team compositions involved made it so. Rogue Warriors still don't know how to properly take advantage of leads or positive leverage situations so even in games like this where they have a lead on a good opponent it's tough to trust them to close it out.
Invictus vs JDG (Net: -2.455 units)
I should have trusted brains over brawn. I usually do. I don't regret the play on IG but I probably should have played this half weight. My instincts were telling me JDG would read IG like a book and that's exactly what happened. Game one was still fairly close with Rookie nearly solo carrying the game. Game two could have gone a lot differently if a couple early plays went differently but JDG get credit for making the proper counter plays. JDG are rounding back into form after a bit of a rough patch. When they're in form I think this team could win the split again.
LPL Total: +1.545 units
DAMWON vs Hanwha Life (Net: +1.0 units)
It's hard not to love Beryl right now just marching this Pantheon support into whatever. Initially I thought it was just a counter pick for certain situations but he's hell bent on earning bans on this pick. Hanwha put up a fight in game two but game one was a 25 minute shellacking. Hanwha should probably play more Galio, simplify things for Lava who has been struggling. He looked a lot better on that pick and he's easy.
Team Dynamics vs Sandbox (Net: -1.31 units)
Yamato gets his first win! Sandbox looked a lot better but this series wasn't particularly well played by either team. This was the first really "off" series I've seen from Dynamics so far. It was bound to happen. The concern is that it was against Sandbox. I mentioned the "backs against the wall" element going into this but this felt more like a Dynamics loss than a Sandbox win. Not overwhelmingly so or anything just like a 60-40 split. They picked execution reliant team compositions, which they've been doing, and just didn't execute well this time around. Their drafts were also a little odd. The team comps ended up looking fine to me but they just left themselves open to be hard countered in a number of different spots. I don't want to downgrade Dynamics too much but this was the first unexciting performance from them.
LCK Total: -0.31 units
Rogue vs SK Gaming (Net: +1.0 units)
Jeez Rogue look good… Finn with a monster Gangplank game but this was a full team stomping. Rogue would be would be the last favorite to win today….
Vitality vs Origen (Net: -1.16 units)
I'm not entirely sure what the boys from Origen were up to last night but it looks like maybe they had a few too many cold ones. Miscommunications all throughout the game over approaches and teleport usage, weirdly quitting on their front to back when they absolutely didn't need to. An attempt to create chaos around dragon soul to do a split push and execute only to try to greedily recall… this was quite literally the most uncharacteristic performance I've seen from this team in the last year and a half or so. This was legitimately bizarre.
Misfits vs MAD Lions (Net: -2.16 units)
After meme'ing that they don't play it last week, MAD Lions busted out the Varus and somewhat fell for the trap they've been setting for every other team. It wasn't exactly the same but close enough. Fiddlesticks jungle was a surprise as Mac said in an interview after the game (which was awesome BTW, go watch it). Misfits outplayed a few skirmishes early and just snowballed the game from there. It happens, well played to Misfits for sure who needed this win. I'm not really downgrading MAD Lions too much for this one. Misfits played really well.
Fnatic vs Schalke (Net: +0.34 units)
So I've been steadily beating the drum about long-term and not to worry about Fnatic but the longer this funk seems to go on the more it can wear on a team. I'm still giving Fnatic the benefit of the doubt. Their coaching staff needs to simplify things for this team. When you're struggling to find any kind of momentum and you're executing poorly, reduce the difficulty of execution. Make the game stupid easy. I'd still expect Fnatic to bounce back at some point but keep in mind that the longer these droughts go the higher the toll on the players mental game. Props to Schalke on the snowball.
G2 Esports vs Excel (Net: -2.38 units)
This game got really weird… G2 appeared to be losing skirmishes but seeing the big picture and maintaining objective control stacking up three drakes. Caps was destroying Special on Azir and well and truly ahead but all anyone is talking about is "the play."
What happened next was a fairly savage combination of a bad beat and maybe a little skill by Patrik as well. "The Aphelios Steal." What ended up happening here is, in short, three instances of damage striking the dragon at very close to the same time which gave Jankos more or less zero window to smite. By my recollection it was a turret auto, proc, crit auto.Jankos had no real chance to smite this thing from what I can tell.
Realistically G2 shouldn't have been in this situation. Tore made arguably the game ending play when he caught Caps minutes before in mid lane but it still stings to know that you made the right call, bought the necessary time albeit sloppily, and had secured soul which likely would have won you that fight and the game. It still is just totally brutal to lose in this way. As the jungler you're supposed to wait until it's a smiteable number so you can one shot it with no chance of a steal by the opponent but when the dragon/baron/whatever takes so much damage immediately that it's larger than your smite based on a little luck (crit) it's infuriating. Jankos understandably tilt flashed after Patrik, the fight was lost, and eventually the game.
This was a tilter… G2 were navigating this fairly well and sometimes a play like that happens. G2 still appear to be in fine shape overall I'm not too concerned about them this was just a brutal game.
Parlays: -2.58 units
LEC Total: -6.94 units
This had to be the weirdest day in the LEC in the past year or so and most definitely the 2020 season. Four gigantic underdogs all came out ahead. The Discord came up with the "Party at Origen's house" theory. Everyone had a few too many cold ones last night. Not really much else to say this got really weird. Perhaps this is a full year of favorites dominating the LEC at an insane clip finally coming back on them.
Ultimately this could have been a lot worse but it's comical how good the universe's timing is. I finally take a shot at some favorite parlays, something that I was abstaining from after a massively profitable collection in LEC in Spring and the four dog day happens. Can't even be mad at that it was just too funny!
Golden Guardians vs TSM (Net: -0.1 units)
TSM snowballed this game well despite a few minor execution errors. Nothing major.
100 Thieves vs Dignitas (Net: -1.0 units)
These teams are both terrible. The Twisted Fate pick is really good but not when the opponent has Olaf and Gangplank. Fenix also played this pretty badly. Forcing plays just because he ulted, poor target selection, etc.
I've been a staunch defender of Dardoch but he was also terrible in this series. Overforcing (notice the theme?), poor situational evaluation, tunnel vision, bizarre use of cooldowns (why not just ult your target up front on that blue pit fight late game).
Both of these teams are not good. Dignitas are particularly bad. As a a matter of fact I'd argue they're almost definitely bottom four and I don't see any way either of these teams make playoffs but the 6th playoff team likely won't be a deserving one in the LCS.
FlyQuest vs Evil Geniuses (Net: +1.14 units)
Seeing Jiizuke on Kog'maw was enough of a trigger for some people to just be turned off immediately. The pick is powerful. I like it no matter who is on it but this wasn't the draft for it. I honestly can't stand when teams do this. They draft Olaf, a fast clear, power dueler that wants to abuse tempo advantages by diving or 2v2ing and then they pick two champions that build Tear of the Goddess and an Ornn who isn't chop liver early but certainly doesn't contribute much until team fights. This was a terrible spot for the pick  but to see Jiizuke also build a cull kinda drove me insane. Some of you might remember me criticizing TOP Esports for this a few times last season. Cull AND Tear both is basically saying "we're not fighting for awhile." If you're playing a bridge jungler like a Lee Sin or Jarvan or something that can just "get there" and not someone dependent on getting ahead and snowballing I think going all-in late can work in certain spots but this wasn't it.
Now the real reason EG did it was to have both Olaf AND Ezreal for Yuumi but that's just a general pet peeve that sticks in my crawl.
FlyQuest navigated the early and mid game very well taking advantage of this by picking Jiizuke multiple times but once EG's  comp got online things got difficult but they were so far ahead it didn't matter. Good fundamentals strike again. I'm kinda starting to love this team. They play old man LOL and I'm an old man.
Team Liquid vs Immortals (Net: +1.0 units)
I love me some Insanity, maybe the Karthus buffs next patch will be a buff to IMT (he's the best NA Karthus of all time and and a generally nice guy I've talked to). He had a terrible game here.
Liquid almost managed to throw this away to Malphite+Orianna wombo combos in a few fights in a row. It took a really weird base race for Liquid to actually close this out.
This was a clown fiesta of a game. I could sit here and criticize the low level of overall play but there's something to be said for actually identifying what you need to do in games like this even after multiple mistakes and not just tilting off a la Dignitas. Liquid screwed up a bunch of times, made adjustments, recognized what they needed to do, improvised and found a way to win this one in a wild base race to defeat ocean soul.
LCS Total:  +1.04 units
Daily Total Net: -4.665 units
All told this could have been significantly worse with the absolutely ridiculous LEC slate. Onto the next one.
LPL Summer 2020
Week 5 – Day 7
eStar +169 (+1.5 maps @ -192, -1.5 @ +408) vs
Victory Five -222 (-1.5 maps @ +149)
Kill Total: 24.5 (over -128 / under -101)
Kill Spread: +4.5 @ +100 / -4.5 @ -130
Team Kill Totals: 10.5 / 14.5
Time Total: OTB
EST – Xiaobai, Wei, Fenfen, Wink, ShiauC
V5  – Biubiu, Weiwei, Mole, Samd, ppgod
I put this bet in earlier in the week in my look ahead section on Thursday's post but we've gotten some more value since eStar dropped a series to Vici 2-1. Both of these teams are very similar in how they approach/want to play the game but Victory Five have been the better version over the course of the season and especially of late. V5 actually have the best composite GD @ 20 in the LPL and the 3rd best over the course of the season.
So why am I on eStar here? This is more a play on the style of these two teams than the teams themselves. As we saw in the Vici series, another team that plays with this pace/tempo-centric style, the margins are very small and depend on crisp, clean execution. FPX played in a similar fashion. It makes these games much closer to a coin flip in much the same way that two teams that handshake to the late game does the same thing (highlighted at worlds a few years back).
It's not a knock on V5 whatsoever. they've have been the better team over the course of the season and have continually answered questions I've lobbied against them. They're playing what I consider to be optimal LOL at the moment and are doing it well but the league is also sort of just letting them run wild on their comfort picks just like with Team WE. At some point an adjustment will come. When it does I don't expect V5 to fall off a cliff or anything just that they'll be significantly less dominant.
In short, I just think this number is too big. I also think we'll see at least a little regression in opposite directions for both of these teams in the coming weeks.
Totals:
cCKPG: 23.34
Time-projected: 23.4
Odds Weighted: 23.02
Underdog Win: 24.96
"G" Projected Total: 23.25 kills
One more number I'd add to this is composite combined kills per minute which is 0.739 for these two. At first thought, you'd think these teams are going to clash early and often and that would lead to a bloody game but more often than not in these types of matchups, one team just runs away with it off of one critical play early and that's what I'd expect to happen here. I'll be on the unders.
V5 game times: 31.13 / 32.38 / 28.63 (average / in wins / in losses)
EST  game times: 32.16 / 31.54 / 32.79 (average / in wins / in losses)
cAVG Game Time:  31.65 minutes
Odds Weighted: 31.71 minutes
If there were markets offered to me I'd be taking unders all day long. These games are going to be fast and lopsided one way or the other. Anything under 32 with reasonable juice is a slam dunk.
Other Markets:
First Blood: V5 26.66% / EST 55.55%
First Tower: V5 66.66% / EST 77.77%
First Dragon: V5 60% / EST 61.11%
First Herald:  V5 40% / EST 40%
I'll be taking eStar first tower. Blood is juiced.
My Picks:
Spread: eStar +1.5 maps @ -222 (2.22 units)(from Thurs)
Moneyline: eStar +153 (0.5 units)(from Thurs)
Spread: eStar -1.5 maps @ +372 (0.25 units)(from Thurs)
Kill Total: Map 1 UNDER 24.5 @ -102 (1.02 units)
Kill Total: Map 2 UNDER 24.5 @ -101 (1.01 units)
Prop: Map 1 eStar first tower @ -102 (1.02 units)
Prop: Map 2 eStar first tower @ -102 (1.02 units)
Royal Never Give Up +194 (+1.5 maps @ -169, -1.5 @ +479) vs
FunPlus Phoenix -256 (-1.5 maps @ +133)
Kill Total: 25.5 (over -111 / under -118)
Team Kill Totals: 10.5 / 14.5
Kill Spread: +5.5 @ -115 / -5.5 @ -114
Time Total: OTB
RNG – New, XLB, Xiaohu, GALA, Ming
FPX – Khan, Tian, Doinb, Lwx, Crisp
RNG continue to be an enigma looking like the best team on the planet one game and turning into a pumpkin the very next. Their drafting has been solid, the way they play to their drafts is sometimes brilliant and other times not so much. This team is beginning to remind me A LOT of the Spring version except that version seemingly forgot how to draft halfway through the season and never fixed it. It's not like they aren't making the adjustments either. Teams like RNG are very difficult to read. One game they show you great execution, good fundamental understand of what has to happen for them to win a game and great execution and then the next they look like they've never played a champion before even if they have. It's truly bizarre.
FunPlus, and JDG too, are starting to get into midseason shape after a few great series and appear to be back in what we can expect to be a reasonable form. Two weeks ago I would have been all over RNG in this spot but they just can't be trusted. Now that we're bringing in GALA to the mix that's even more so. It's nothing against him, he's been a serviceable player throughout his career but Betty has been playing at a very high level and to take a team that's been struggling with inconsistency and introduce another variant just seems wrong to me and a recipe for disaster.
The numbers say that value is on RNG but after seeing so many no-show games from them it's hard to not take a blue chip stock at a reasonable number like we're getting with FPX here.
Totals:
cCKPG: 21.56
Time-projected: 21.81
Odds-Weighted: 23.32
Underdog Win: 25.94
"G" Projected Total: 22.23 kills
This total is way WAY out of whack and I have absolutely no idea why it's set at such a high number. Both of these teams have significantly lower trending numbers than season long numbers (22.865 and 21.25 CKPG in their past 8). Even their season long totals of 26.47 / 21.18 make this look bizarre. FPX have a season long KPW of 16.6, RNG a KPL of 5.75. It's obviously never a guarantee but this is about as evident a play that we get. I'll even take a taste of the alternate unders.
*this appears to be a bug, game two lines were substantially different, jumped on it regardless*
FPX game times: 30.98 / 30.89 / 31.13 (average / in wins / in losses)
RNG game times: 32.19 / 30.94 / 33.59 (average / in wins / in losses)
Projected Time (avg of avg game times): 31.58 minutes
Odds Weighted: 31.85 minutes
Other markets:
First Blood: FPX 81.25% / RNG 64.71%
First Tower: FPX 50% / RNG 41.17%
First Dragon: FPX 50% / RNG 41.18%
First Herald: FPX 50% / RNG 47.06%
Pretty tight here although it's pretty tough to ignore that FPX first blood.
My Picks:
Moneyline: FunPlus -256 (2.56 units)
Spread: FunPlus -1.5 maps @ +133 (0.5 units)
Kill Total: Map 1 UNDER 25.5 @ -119 (1.19 units)
Kill Total: Map 1 UNDER 24.5 @ -103 (0.515 units)
Kill Total: Map 1 UNDER 23.5 @ +118 (0.25 units)
Kill Total: Map 1 UNDER 22.5 @ +143 (0.25 units)
Kill Total: Map 2 UNDER 23.5 @ -102 (0.51 units)*(see above)
Kill Total: Map 2 UNDER 22.5 @ +123 (0.25 units)*(see above)
LCK Summer 2020
Week 3 – Day 5
I'll be moving toward using more data as the LCK season progresses but the sample size is still fairly small for most of these teams and I will remain film-centric for the time being.
DragonX -1111 (-1.5 maps @ -227) vs
SeolHaeOne Prince +620 (+1.5 maps @ +174, -1.5 @ +910)
Kill Total: 21.5 (over -114 / under -115)
Team Kill Totals: 14.5 / 6.5
Kill Spread: -8.5 @ -123 / +8.5 @ -105
Time Total: 33:00 (over +126 / under -164)
You could make an argument for a "let down" spot here for DragonX but you're probably much higher on Prince than I am.
In all seriousness though, just take DragonX here or pass. There is a 442 gold delta in gold differential PER MINUTE between these teams. Look at the quality of players on either side. My whole knock on SeolHaeOne this season is that they just don't have the horses. DragonX will test that more than anyone besides maybe DAMWON. They're a smart team in that they'll take what's given to them but just about everything DragonX has pulled out, even the weird stuff, has worked this season and I think Prince have been solved. Not much else to say here.
I'd still lay -227 on this but I got it cheaper in the look ahead as mentioned earlier this week.
I wanted to take the under but DragonX might try to split push this out if they're confident they can win that way and it could take awhile. Their average game time is almost 33 this season so I'll pass there.
There is probably value in the first bloods/towers for SeolHaeOne at plus money but I'm just getting out of the way of them. There's a VERY real chance DragonX just run this series over in less than 50 minutes.
My Picks:
Spread: DragonX -1.5 maps @ -189 (1.89 units)(from Thurs)
 Afreeca -139 (-1.5 maps @ +208) vs
KT Rolster +109 (+1.5 maps @ -278, -1.5 @ +295)
Kill Total: 21.5 (over -111 / under -118)
Team Kill Totals: 11.5 / 9.5
Kill Spread: -1.5 @ -112 / +1.5 @ -116
Time Total: 34:00 (over -120 / under -109)
I'll talk about the game in a second but what the hell is this total? Afreeca are averaging 34:02 a game which is the longest in the league. KT are averaging 31:18. The LCK as a whole is averaging 31:57. Why in the world is this at 34 with a small favorite?
NBA JAM
This is an interesting series. Afreeca are well-suited for this metagame and playing quite well and KT are finally starting to figure themselves out with this new roster and are improving each game. I have these teams about even and many metrics support that. Similar gold per minute, similar damage per minute, neutral control is close. Overall Afreeca's film is a bit better but considering KT are developing chemistry on the fly with this new roster it's understandable that they've looked a little shaky at times.
I'll be on the underdogs here. I would have taken Afreeca if this was reversed.
If you project this to the actual suggested line the book has marched out of 34 minutes then the over is an obvious play as these teams average 0.725 combined kills per minute. The KPW/KPL splits all suggest an over as well. It's a lot of exposure for one series which I don't normally like but the evidence supports it.
My Picks:
Spread: KT Rolster +1.5 maps @ -278 (2.78 units)
Moneyline: KT Rolster +109 (0.5 units)
Spread: KT Rolster -1.5 maps @ +295 (0.25 units)
Time Total: Map 1 UNDER 34:00 @ -109 (2.18 units)
Time Total: Map 2 UNDER 34:00 @ -109 (2.18 units)
Kill Total: Map 1 OVER 21.5 @ -123 (1.23 units)
Kill Total: Map 2 OVER 21.5 @ -111 (1.11 units)
LCS Summer 2020
Week 4 – Day 3
I will write on the LCS tomorrow morning
Dignitas +713 vs Cloud 9 -1429
Kill Total: 20.5 (over -119 / under -110)
Kill Spread: +11.5 @ -109 / -11.5 @ -120
Team Kill Totals: 4.5 / 16.5
Time Total: OTB
Team total for Dignitas is 4.5 juiced to the under @ -139.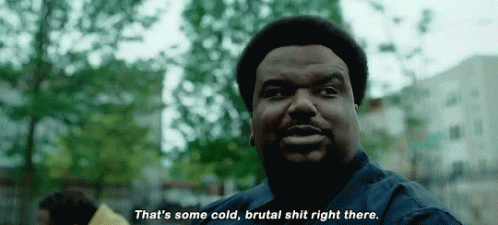 This is the lowest team total I've ever seen which immediately sets alarms off in my head so I looked into it. These are the scores for Dignitas against "good" teams.
FlyQuest 11 – 5
Team Liquid 10 – 9
EG 8 – 4
TSM 13-2
Cloud 9 are averaging 5.43 deaths per win. Dignitas are averaging 5.83 kills per loss. All it takes is Cloud 9 messing around just a little bit for this to go over. The lowest team total I've ever seen and we get plus money on the over? Hard to say no to that.
Hold your nose and put the ticket in.
My Picks:
Team Total: Dignitas OVER 4.5 kills @ +107 (1 unit)
FlyQuest -105 vs Team Liquid -122
Kill Total: 21.5 (over -110 / under -119)
Kill Spread: +0.5 @ -128 / -0.5 @ -101
Team Kill Totals: 9.5 / 10.5
Time Total: OTB
I keep thinking Team Liquid will end up being the second best team in the league and they continue to show these questionable performances about once a week. I give them credit for figuring things out on the fly sometimes but they really shouldn't be in these situations to begin with in most cases. FlyQuest are the opposite. I continue to think the league will start to punish them and they just don't. FlyQuest are playing good, clean ,fundamentally sound LOL just as they have been all season. FlyQuest are like Team WE except that the LCS doesn't have overwhelmingly talented players and teams to go underneath them.
I could see Liquid winning this game but I don't see any reason other than potential for them to be favored in this spot. I would have liked to get plus money on the moneyline here but give me FlyQuest to take this one down. I'll be taking the alternate kill spread for FlyQuest.
The average game time of 34:07 between these two is on the longer end of things. If we shave two minutes off of it to 32:00 and take their combined kills per minute averages (0.53 and 0.75) we'd get a 20.48 total in a 32 minute tilt. Based on KPW/DPL spreads the over is a decent play here but it's skewed by some longer games. If you think we get a long one here then the over is somewhat appetizing but I'll be passing.
My Picks:
Kill Spread: FlyQuest -2.5 @ +100 (0.5 units)
Kill Spread: FlyQuest -3.5 @ +109 (0.5 units)
Counter Logic Gaming +170 vs Team Solo Mid -222
Kill Total: 21.5 (over -119 / under -110)
Kill Spread: +5.5 @ -114 / -5.5 @ -115
Team Kill Totals: 7.5 / 13.5
Time Total: OTB
While TSM have shown hiccups from time to time there haven't been a lot of major execution errors. They're able to play a few different styles that we've seen so far and with Spica exceeding my conservative expectations for him they've been a better team than I thought they would heading into the season.
CLG have been weirdly solid this season. Their only losses are to Cloud 9, FlyQuest, and Evil Geniuses. Their -2055 gold differential at 15 is deceptive as the vast majority of it comes from those three losses to the elite teams which averaged to 4430 gold differential at 15 against CLG.
As much as it pains me to say it, I think TSM might actually be one of those elite teams in NA (not that anyone besides C9 really deserves that title but relatively speaking). I think TSM get it done here.
TSM have had a 18.25 / 6.5 KPW/DPW split and CLG have a 5.0 / 15.67 KPL/DPL split but their combined per minute numbers against average game time suggests a 23.2. Navigating totals in a split push metagame can be tricky but I think we'll see TF taken away from Bjergsen after an impressive showing yesterday and we'll get a straight up fight here.
If you can find TSM first tower under -200 take a shot there but I haven't seen less than -225.
My Picks:
Kill Spread: TSM -5.5 kills @ -115 (1.15 units)
Kill Total: OVER 21.5 @ -119 (1.19 units)
Immortals +304 vs Evil Geniuses -435
Kill Total: 20.5 (over -120 / under -109)
Kill Spread: +7.5 @ -127 / -7.5 @ -103
Team Kill Totals: 6.5 / 13.5
Time Total: OTB
Evil Geniuses have been messing around with some different picks for Jiizuke over the past two weeks which is a good thing for draft equity and for team versatility moving forward but they've really got to do a better job setting these up for success. Immortals haven't been a very good team but I give them credit for recognizing that they aren't and just playing very easy to execute team compositions.
This is typically a spot where I usually take a shot at an underdog. Simple vs complicated can often be the building blocks for an upset but something tells me EG are going to get back to what worked before to some extent in which case they'll smash this match. The other thing is that even if EG try something off the wall again I think they could make it work anyway against a team of Immortals caliber.
I'm a big fan of the under in this spot too. EG have been very clean in their wins with a 12.25 / 3.75 KPW/DPW split and while Immortals have died a ton in losses, EG tend to close quickly and decisively with a lead. Short game times plus a CKPM of 0.635 between these two teams lead to an under in most scenarios here.
I don't usually like laying big kill spreads with an under but I think EG are going to roll in this one.
My Picks:
Kill Spread: EG -7.5 kills @ -103 (0.515 units)
Kill Total: UNDER 20.5 @ -109 (1.09 units)