First of all, have a happy and safe 4th of July to those of you in the United States! There's a lot going on right now but don't forget about the good. It can be easy to forget these days. Be with your friends and family (responsibly), give thanks, and enjoy yourselves!
Friday, July 3rd Recap
TOP vs LNG (Net: -1.26 units)
Not a lot to say on this one. TOP won completely and decisively.
Vici vs eStar (Net: -2.015 units)
It was nice seeing a good series from Vici who I expect to round into form and challenge for one of the eight playoff spots in the LPL. Game one got pretty weird with a number of dragon steals, 40+ kills, and a lay game Kayle+Volibear combo that ended up losing because of a bit of an over commit to take bottom tower in a siege by Vici directly into a disgusting ult combo by eStar.
Game two, Vici kept their heads on straight, focused on controlling the dragons and despite a gold deficit, ended up carrying the teamfights off the back of Taric+Azir and the top duo of Wukong and Volibear for disruption. Game three was just an insurmountable gold lead for eStar and Vici were able to take it home.
I expect these two teams will be right there in the thick of the playoff race by season's end and while I still prefer eStar overall, Vici were the better team on the day.
LPL Total: -3.275 units
KT Rolster vs SeolHaeOne (Net: +1.85 units)
Game one wasn't terrible by SeolHaeOne but just a clinical close and abuse of an advantage. A perfect snowball by KT Rolster. By game two, the tilt had seemingly set in and SP overplayed a few situations trying to force really hard only to be corralled by KT at every turn. This one got ugly quick. We got to see the Wukong Senna bottom lane from Aiming and Tusin which was AWESOME. Of note, Tusin was the first really famous "Support Carry" pop off with the fasting Senna lane in a game as Volibear last season (pre-rework). It's no surprise that he was right at home on the Wukong.
Gen.G vs T1 (Net: no action)
Gen.G just can't get a break against T1. They had game one and unfortunately just lost to their own Bard ultimate. Anybody that's played with or against Bard a fair amount understands exactly what I'm talking about. It's why I continue to call that champion "the most electrifying man in esports entertainment." You can critique execution all you want but all it takes is one errant Tempered Fate and you can lose a game in much the same way a good one can win you the game. I love that ability and that champion but unfortunately these just come up sometimes.
Game two you could just tell Gen.G were frustrated, Clid took Lee Sin and appeared to have found a good invade very early but it was collapsed upon and with T1's superior scaling the game was essentially over from that point after another quick couple kills.
People are going to hold this series against Gen.G and praise T1 but I think there was more to criticize about T1 than Gen.G in game one. This is a classic case of a series being significantly more than the 0-2 box score. Both of these teams are world class.
LCK Total: +1.85 units
Vitality vs Excel (Net: +1.105 units)
This was a slugfest. It wasn't perfect by any means but this was well played by Excel to take advantage of an early first blood to get the ball rolling on dragons.
I've been critical of Special but I wanted to call attention to a few "lowlights" of his. First the Orianna ult "sombrero" as we call it (well this wasn't technically one but whatever). It looked like perhaps it rubber banded back to him from CAedrel who he had the ball on but upon further review he was trying to Q to something just out of range  so it didn't cast. He was probably trying to reposition the ball as fast as possible to pop ult immediately so there was no downtime upon it arriving/casting. I've been there, it happens, this wasn't totally inexcusable but not as egregious as people think either. The other around the 38 minute mark leading into infernal soul was simply what we call "fishing." It's a lot harder to hit this ult on people that are aware of it and mechancially gifted it. It looks really dumb when you miss but he was trying to basically catch Vitality as they were stepping into the bush before they had time to react to it. "Fishing" for an ult. IF he hits one or two people with that ultimate they're chunked out for the fight and it's probably over immediately instead of having to have a close team fight for it.
I'm not excusing these plays but there's this phenomenon that happens when we as a community crown a player, deserving or not, as "bad." We start to see everything through "bad" colored glasses hyper criticizing literally everything they do. These weren't egregiously bad plays but because Special did them we jump all over him for it. Grand scheme of things these weren't bad plays. Don't overreact.
Vitality didn't play this poorly but XL played this out well enough that even when Vitality tried to capitalize on windows it was too late.
MAD Lions vs Schalke 04 (Net: -1.375 units)
Schalke were winning this game, had three dragons, and a perfect bait by Gilius set up at the 4th drake that MAD had to contest but they sniffed it out like the champs they are an punished me by then running the score up, ruining both my spread and under bet here. Sorry MAD Lions. I'm sorry.
Fnatic vs SK Gaming (Net: +0.375 units)
This was a slugfest back and forth that Fnatic came out on top of. We saw some sweet picks in this. Ziggs to soft counter Twisted Fate. Urgot into Sion top lane and Rekkles on the Syndra. I absolutely love that Fnatic aren't listening to the raging fans and continue to push for these non-marksmen bottom lanes that are all incredibly powerful and, in my opinion VERY underutilized.  This game was awesome.
Rogue vs Origen (Net: +1.07 units)
Another neck-and-neck slugfest between two very similar teams. Both were excellent, Rogue were just better. Europe is stacked… what good LOL we're seeing.
Misfits vs G2 (Net: +1.6775 units)
Finally some AP Kogmaw! Yea this was over the second Caps got fed. G2 also secured their FIRST baron of the split. Let that sink in.
LEC Total: +2.8525 units
100 Thieves vs Golden Guardians (Net: no action)
CLG vs Cloud 9 (Net: -0.57 units)
LCS Total: -0.57 units
Daily Total Net: +0.8575 units (before LCS)
Meh
LPL Summer 2020
Week 5 – Day 5
Rogue Warriors +304 (+1.5 maps @ -114, -1.5 @ +689) vs
EDward Gaming -435 (-1.5 maps @ -112)
Kill Total: 26.5 (over -115 / under -114)
Kill Spread: +7.5 @ -116 / -7.5 @ -112
Team Kill Totals: 10.5 / 16.5
Time Total: OTB
RW – Holder, Haro, Ruby, ZWuji, Ley
EDG  – Aodi, Jiejie, Scout, Hope, Meiko
EDG have been a weird team this season. They look just like their old, solid selves for the majority of the time and then they've had these insane spikes upwards and downwards. Two competitive series against Invictus and TOP were a highlight as well as against Team WE in week one, which looks impressive in hindsight. Then they lose to Dominus in the last match… Now, admittedly Dominus have looked a little bit better recently but look at this track record and look at the film. This was an outlier performance. EDG had an off day. They're also getting Hope back for this match so hopefully things go back to normal.
Rogue Warriors were somewhat impressive in their… well, impressive relative to Rogue Warriors. They were somewhat impressive against OMG. Let that sentence sink in. This team isn't very good. Their economy statistics are some of the worst in the major leagues around the world as we chronicled last time. They do have their first two game wins in their past two series including one against JDG and have looked at least functional since returning to Haro in the jungle.
It feels terrible to pay the piper on a team that just got 2-0'd by Dominus but I think we saw the upper range of outcomes from RW in their past two series and the bottom of EDG's who I think are significantly better than their current 7-9 record after facing the tough schedule of Invictus, WE, and TOP in their first six.  I'll be laying the big money on EDG. I don't see any way they lose this. I liked Rogue Warriors much more last season and unlike a typical week, I doubt EDG will be in a "let down" spot after the wake-up call they got against Dominus last time out.
I'm just going straight up on this one since I went in on it early anticipating a line boost once Hope was announced (it didn't) but you could also choose to attack alternate kill spreads here. RW have an AMOD of 10.96 kills and EDG have an AMOV of 11.68 kills.
Totals:
cCKPG: 29.47
Time-projected: 29.53
Odds Weighted: 29.51
Underdog Win: 29.09
"G" Projected Total: 29.5 kills
26.5 is a pretty high total but my projections are spitting out a 29.5 which seems obscene until you look at the combined kill totals for these two teams. EDG's is boosted a bit by the hilarious 47 kill game against BLG. With that outlier taken out they're a shade over 25 cKPG. RW on the other hand are legitimately a bloodbath team just like they were last season. They've eclipsed 40 twice, and 30 seven times (including those 40+). Even against OMG there were an average of 33 kills per game combined… that's nutty.
Give me the over I suppose.
RW game times: 31.39 / 35.62 / 30.69 (average / in wins / in losses)
EDG game times: 34.5 / 37.45 / 32.23 (average / in wins / in losses)
cAVG Game Time: 32.95 minutes
Odds Weighted: 34.03 minutes
EDG tend to take their time when they win. There aren't any markets up for me but I like anything over 32:00. 33 I'd probably stay away since I think there's a chance they could run away with these.
Other Markets:
First Blood: EDG 68.75% / RW 50%
First Tower: EDG 30% / RW 30%
First Dragon: EDG 30% / RW 25%
First Herald:  EDG 40% / RW 40%
Surprisingly little value here unfortunately.
My Picks:
Moneyline: EDG -435 (4.35 units)(from Thursday post)
Spread: EDG -1.5 maps @ -111 (1.11 units) (from Thursday post)
Kill Total: Map 1 OVER 26.5 @ -115 (1.15 units)
Kill Total: Map 2 OVER 26.5 @ -116 (1.16 units)
Invictus Gaming +106 (+1.5 maps @ -294, -1.5 @ +283) vs
JD Gaming -135 (-1.5 maps @ +217)
Kill Total: 24.5 (over -119 / under -110)
Team Kill Totals: 11.5 / 12.5
Kill Spread: +1.5 @ -115 / -1.5 @ -114
Time Total: OTB
IG – TheShy, Ning, Rookie, Puff, Southwind
JDG – Zoom, Kanavi, Yagao, LokeN, LvMao
Invictus are a statistics super stars. With only a 25% first blood rate, they have an absurd 176.6 gold differential per minute (2nd only to TOP), 1690 gold differential at 20 (2nd only to TOP), 632.85 GD at 15 (5th), and the best post-20 minute gold differential per minute even far ahead of TOP. When Invictus win they win extremely convincingly from a metrics perspective. They also have a 2.48% gold percent rating which is almost a full percent ahead of the pack (besides TOP).
JDG are no slouches themselves but their significantly worse early game numbers are noticeable.
Both teams possess outstanding dragon control, but Invictus are getting first tower AND first dragon in 60 / 65% of games and that's even with a first herald rate of only 35%.
So what does all of this mean? All of Invictus' advantages are organic. There is NOT a lot of noise in these numbers. They aren't boosted up by first bloods. They aren't against bad teams. You could make the argument that they don't have quality losses, just extremely high quality wins but that still wouldn't explain these numbers in a 7 loss season. This team is only losing to themselves or their draft. In a league like the LPL, these numbers are absolutely ridiculous.
At some point we need to start asking ourselves if Invictus is "back"
JDG were able to bring it back against WE after a game one loss the other day but Invictus are a much different type of team. Against most teams, JDG have been getting behind and treading water while they wait for the right time to strike. They aren't going to be able to do that against Invictus who have slammed most leads home with the strength of a thousand Dwayne Johnsons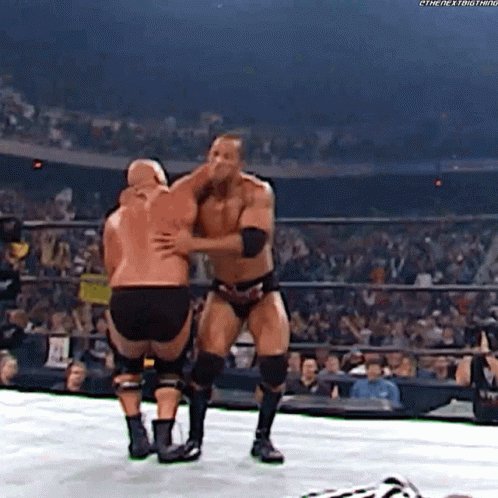 I'm not totally in love with Invictus here. This team still has "those games." We all know the ones I'm talking about but I think they should actually be favored in this spot based on the numbers. At worst even. I'll take them as short underdogs for sure.
Totals:
cCKPG: 25.07
Time-projected: 26.42
Odds-Weighted: 25.37
Underdog Win: 23.34
"G" Projected Total: 25.62 kills
I could see some split push shenanigans happening so you're always liable to catch a game like that but 24.5 is a little bit low. JDG have had a combined kill per minute of 0.76 for the season but their trending number over the past 8 games is higher at 0.84. Invictus' has moved from 0.87 on the season to 0.96 in their past 8. I like the over here.
IG game times: 31.26 / 29.0 / 35.52 (average / in wins / in losses)
JDG game times: 30.82 / 31.83 / 29.31 (average / in wins / in losses)
Projected Time (avg of avg game times): 31.04 minutes
Odds Weighted: 31.6 minutes
No plays here but would lean under for sure at 32:00 or higher.
Other markets:
First Blood: IG 25% / JDG 26.66%
First Tower: IG 60% / JDG 30%
First Dragon: IG 65% / JDG 35%
First Herald: IG 35% / JDG 30%
I'll be taking IG first tower and first dragons in both map 1 and 2.
My Picks:
Spread: Invictus +1.5 maps @ -294 (2.94 units)
Moneyline: Invictus +106 (1 unit)
Spread: Invictus -1.5 maps @ +283 (0.25 units)
Kill Total: Map 1 OVER 24.5 @ -119 (1.19 units)
Kill Total: Map 2 OVER 24.5 @ -111 (1.11 units)
Prop: Map 1 Invictus first tower @ -130 (0.65 units)
Prop: Map 1 Invictus first dragon @ -130 (0.65 units)
Prop: Map 2 Invictus first tower @ -123 (0.615 units)
Prop: Map 2 Invictus first dragon @ -127 (0.635 units)
LCK Summer 2020
Week 3 – Day 4
I'll be moving toward using more data as the LCK season progresses but the sample size is still fairly small for most of these teams and I will remain film-centric for the time being.
DAMWON Gaming -833 (-1.5 maps @ -189) vs
Hanwha Life Esports +487 (+1.5 maps @ +147, -1.5 @ +1000)
Kill Total: 22.5 (over -108 / under -122)
Team Kill Totals: 14.5 / 6.5
Kill Spread: -7.5 @ -123 / +7.5 @ -105
Time Total: OTB
I think I've chronicled the Hanwha Dumpster Fires enough for one week. I'm still running out of gifs so ship 'em if you got 'em. I put this one out in my look aheads section on Thursday's post and got the -1.5 maps at -156 then. It's up to -189 now. I'd still pay it honestly. DAMWON have a history of doing some dumb stuff in game but they've been a lot more disciplined this season. Regardless they're just playing out of this world individual LOL right now and they're getting smarter. The top half of the map might be able to win this game by themselves. Lava has been struggling more than I could ever imagine and unfortunately he gets to face off against a red hot ShowMaker who has been making a case for best mid in the league through a few weeks.
DAMWON have also faced a very tough schedule overall and still look tremendous. This is a slam dunk DAMWON bet to me. Don't over think it. If you want
Our model shows a KPW and DPW of 19.0 / 7.57 for DWG. Hanwha are at a 7.67 / 14.56 KPL/DPL split. You could probably justify a play on some higher end alternate kill spreads for better odds but keep in mind how risky that can be with low totals. I'll be passing on that given that I could see DAMWON just splitting this out through side lanes and winning a boring game even if that's "off brand" of late.
My Picks:
Spread: DAMWON -1.5 maps @ -156 (1.56 units)(from Thursday)
Team Dynamics -270 (-1.5 maps @ +117) vs
SANDBOX Gaming +204 (+1.5 maps @ -149, -1.5 @ +496)
Kill Total: 19.5 (over -120 / under -109)
Team Kill Totals: 12.5 / 7.5
Kill Spread: -4.5 @ -127 / +4.5 @ -103
Time Total: OTB
This was another one that I put in on Thursday. Dynamics put in an impressive showing even though it was a loss against the now 10-3 DragonX. Sandbox might eventually get to non-dumpster fire status but as it currently stands they need to prove that. Give me Dynamics. They're pushing all the right buttons at the moment, their film is excellent, and they've managed to be competitive against the top teams right now which is impressive for a new squad.
I'm also going to play the over here. The average combined kills per minute of these teams comes out to 0.665. With an implied total of 32 we'd get a little over 21 kills. This is, of course, the LCK but given Dynamics willingness to not only push the tempo but mess with some interesting picks (LET'S GO HEIMERDINGER!) I like the over here. Sandbox should show some fight in this series. At this point their season is already on the line. They need to start piecing together some wins. I could see this getting chippy.
My Picks:
Moneyline: Dynamics -256 (2.56 units) (from Thursday)
Spread: Dynamics -1.5 maps @ +122 (0.75 units) (from Thursday)
Kill Total: Map 1 OVER 19.5 @ -120 (1.2 units)
Kill Total: Map 2 OVER 19.5 @ -118 (1.18 units)
LEC Summer 2020
Week 4 – Day 2
I will write on the LEC tomorrow morning by updating this post. Check back then.
Rogue -256 vs SK Gaming +194
Kill Total: 20.5 (over -112 / under -116)
Kill Spread: -6.5 @ -111 / +6.5 @ -116
Team Kill Totals: 12.5 / 6.5
Time Total: OTB
For a team that I've really enjoyed watching so much of this season, Rogue somehow continue to impress me. Their ability to snowball a game out and win methodically is a great thing to see but they're also able to persevere through these more difficult and even games and remain steadfast. This team is just so incredibly disciplined and they've beaten a number of good teams with different strategies.
SK Gaming have also impressed this season and not just relative to their terrible Spring split either. SK Gaming appear to be a legitimate playoff contender. They've learned how to build strategies around their best player, Crownshot, and set him up to succeed and thus far it has proven successful.
I like SK Gaming quite a bit but Rogue appear to just be on another level to me right now. They lead the league in gold per minute even over MAD Lions, downed the first tower in 71.4 % of their games which aligns with their 64.3% first herald rate and they've captured 64% of the dragons in their games. SK Gaming aren't too far behind in most of these either.
Strictly from a value perspective this is probably a play on SK Gaming purely because the number doesn't represent the actual gap between these two teams when you look at the data but the film shows a significantly cleaner team in Rogue that are also more versatile. Rogue are the better team. While SK do have wins against Origen and G2, they were blown out of the water by MAD Lions, lost to Excel and Vitality, and punted away a soul dragon lead against Fnatic yesterday.  I won't be playing the Rogue moneyline but will be taking the kill spread. Rogue have an average KPW/DPW delta of 11.8, SK in their losses 9.33.
My Picks:
Kill Spread: Rogue -6.5 @ -111 (1.11 units)
Vitality +215 vs Origen -286
Kill Total: 20.5 (over -115 / under -112)
Kill Spread: +6.5 @ -112 / -6.5 @ -116
Team Kill Totals: 6.5 / 13.5
Time Total: OTB
Vitality remained competitive against Excel for a good chunk of the first half of the game but it became apparent that they were going to be outscaled by the Ezreal/Orianna/Gangplank combination and that's what happened. Vitality have been a surprisingly good team. While I don't see them finishing outside of the bottom three, they're certainly not going to be an easy out for anybody.
The thing with Origen is that their fundamentally sound approach to the game and elite individual players have made it very difficult for teams in the bottom half to beat them over the past 18 months with only a few dropped games in that entire span. The majority of Origen's losses are to Fnatic, G2, or whatever hot team is at the top of the table at the time. They don't lose to worse teams than them most of the time.
Origen lost a close slugfest to Rogue yesterday. They've been pushing their boundaries a bit more than usual trying out different strategies but have mostly remained themselves. You could point to losses to SK Gaming and Misfits as a potential for an upset here but I'm not seeing it. Origen take care of business here.
It's a small total but I'll be playing alternate kill spreads given the large deltas involved here. Origen have an average KPW/DPW delta of 10.0 kills, Vitality in losses  10.25 kills.
I'll also be playing the under which has hit in 7 out of 8 Origen games and 6 out of 8 Vitality games this season. It's also hitting at over a 65% clip.
My Picks:
Kill Total: Under 20.5 @ -112 (1.12 units)
Kill Spread: Origen -6.5 kills @ -116 (1.16 units) 
Kill Spread: Origen -7.5 kills @ +100 (0.5 units)
Kill Spread: Origen -8.5 kills @ +127 (0.25 units)
Kill Spread: Origen -9.5 kills @ +167 (0.25 units)
Misfits +191 vs MAD Lions -250
Kill Total: 22.5 (over -116 / under -112)
Kill Spread: +7.5 @ -125 / -7.5 @ -104
Team Kill Totals:  8.5 / 14.5
Time Total: OTB
MAD found themselves against soul point extremely early against Schalke yesterday and probably should have lost it and the game if not for some execllent situational awareness by Shadow. This team is starting to look a lot like G2 over the past few years. In seemingly any situation they know the optimal play whether they're ahead or behind, scaling or not, with weird compositions or standard ones. It's mindblowing.
Misfits got blown out be the Perkz-less G2 but as we discussed yesterday that's nothing to be ashamed of. G2 is still G2. Misfits have just a single "good" win this season against Origen. They punted a game they should have won against Fnatic in gweek one but other than that have mostly been dominated by the good teams. DanDan has been a little better in the past two weeks but still proves a liability and Febiven and Razork have become a little bit too predictable for my taste. They're still good just predictable.
MAD Lions are going to blow this team out of the water especially after the wake-up call they got yesterday against Schalke. Febiven hasn't been the kind of player to get games going early for awhile now and that's what you're going to need against this MAD Lions team right now.
This is another kill spread with MAD's delta at 11.0, MSF at 10.0. I'll also be playing the under which has, surprisingly connected in 6 out of 8 MAD Lions games, something that shocked me.
My Picks:
Kill Spread: MAD Lions -7.5 @ -104 (1.04 units)
Kill Total: UNDER 22.5 @ -112 (1.12 units)
Fnatic -714 vs Schalke 04 +437
Kill Total: 22.5 (over -118 / under -111)
Kill Spread: -9.5 @ -114 / +9.5 @ -115
Team Kill Totals: 15.5 / 6.5
Time Total: OTB
Schalke looked competitive against MAD Lions yesterday but I'm not sure how much we can trust that to happen on a consistent basis. I know this is a massive kill spread but Fnatic looked back in form yesterday and are orders of magnitude stronger than this team in an average performance. Don't over think this one.
I also like the under quite a bit as the average CKPM and projected game time spits out a 20.48. I also think Fnatic probably just take care of business in a clean one here.
My Picks:
Kill Spread (alt): Fnatic -8.5 kills @ -132 (0.66 units)
Kill Total: UNDER 22.5 @ -111 (1.11 units)
G2 Esports -333 vs Excel Esports +246
Kill Total: 23.5 (over -105 / under -123)
Kill Spread: -7.5 @ -115 / +7.5 @ -114
Team Kill Totals: 15.5 / 7.5
Time Total: OTB
Excel are looking a little bit better but are still lacking in individual performances. Their only wins have been against fellowo bottom four teams.
Don't look a gift horse in the mouth. Slam dunk G2 here.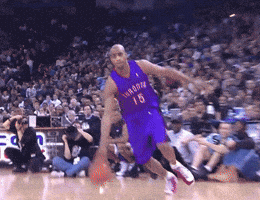 I also like the under. Excel have one of the lower deaths per loss numbers in the league at 14.2 and G2 haven't been nearly as bloody as they have in previous years even though their 18.5 kill per win is a league high. Excel also have a league worst 3.4 kills per loss. I'd anticipate G2 want to get out of this week without Perkz unscathed and play it clean.
My Picks:
Kill Total: UNDER 23.5 @ -123 (1.23 units)
Kill Spread: G2 -7.5 kills @ -115 (1.15 units)
I'll also be playing a handful of favorite parlays today. This isn't something I do very often because parlays aren't a very good long term strategy and are significantly riskier but on slates like this one I hit a handful of times last season and I think that the LEC might revert back towards it's insanely favorite heavy ways to some degree.
I know it's a lot of exposure but I think the favorites come back to dominating on this slate as they did last season. If you want to get really aggressive you could play some round robins on the four big favorites (G2, Rogue, Origen, MAD Lions) but I'm going to just pick a few out. You could play spreads if you'd like to be even more aggressive.
Tail these at your own risk tolerance! Play them a quarter the stakes or half the stakes or not at all but I offer transparancy and I will be on all of these today.
Parlay (2): MAD Lions ML + Origen ML @ -112 (0.56 units)
Parlay (2): MAD Lions ML + G2 ML @ -122 (0.61 units)
Parlay (2): G2 ML + Origen ML @ -132 (0.66 units)
Parlay (3): G2 ML + MAD Lions ML + Origen ML @ +146 (0.5 units)
Parlay (4): G2 ML + MAD Lions ML + Origen ML + Rogue ML @ +239 (0.25 units)
LCS Summer 2020
Week 4 – Day 2
I will write on the LCS tomorrow afternoon.
Golden Guardians +144 vs Team Solo Mid -185
Kill Total: 21.5 (over -110 / under -119)
Kill Spread: +5.5 @ -122 / -5.5 @ -106
Team Kill Totals: 7.5 / 13.5
Time Total: OTB
As much as I like the Golden Guardians style in underdog situations this just isn't enough value to take a shot on them. I do think TSM are maybe not quite as good as they've started off considering Spica has been playing really well but they're the side here. I'll take the kill spread and the over. My totals model has this at a 23.35. If you go strictly by KP stats the total is 23.0. CKPM and an implied time of 32 suggests a lower 21.76 which is still over.
My Picks:
Kill Total: OVER 21.5 @ -110 (1.1 units)
Kill Spread: TSM -5.5 @ -106 (1.06 units)
100 Thieves -196 vs Dignitas +152
Kill Total: 20.5 (over -114 / under -115)
Kill Spread: -5.5 @ -111 / +5.5 @ -118
Team Kill Totals: 12.5 / 7.5
Time Total: OTB
We got our first taste of the "new" 100 Thieves last night and while it wasn't awful it certainly wasn't impressive either. Dignitas will also be marching out a new look squad of Lourlo, Dardoch, and Fenix on the top side of the map. We've seen these guys play together in different iterations with mixed results. Honestly, people like to hate on these three but they're pretty good. I've wax poetic about how good Dardoch was last season but that he was only remembered for the lowlights and not the game in-game out stuff he was doing constantly to get TSM early advantages. This is an upgrade.
Two new squads, 100 Thieves looked unexciting against Golden Guardians… I'll take a shot on the dogs here.
My Picks:
Moneyline: Dignitas +152 (1 unit)
FlyQuest +114 vs Evil Geniuses -145
Kill Total: 20.5 (over -110 / under -119)
Kill Spread: +2.5 @ -110 / -2.5 @ -119
Team Kill Totals: 9.5 / 11.5
Time Total: OTB
While I think Evil Geniuses are playing at a really high level at the moment, FlyQuest have been quietly solid. EG have the ceiling but they're also a higher variance team and I think FlyQuest are of similar quality overall. I'll take a shot on the underdogs here. This is mostly just a pricing issue, should probably be closer to -120/+100 range.
My Picks:
Moneyline: FlyQuest +114 (1 unit)
Team Liquid -435 vs Immortals +310
Kill Total: 18.5 (over -114 / under -114)
Kill Spread: -7.5 @ -133 / +7.5 @ +103
Team Kill Totals: 12.5 / 5.5
Time Total: OTB
This total is way too low. CKPM and an implied 32 minute game which might be on the long end, is 19.52 but it also doesn't factor in any fight from Immortals whatsoever. Their league low 4.2 kills per loss isn't something I see holding up even with the academy roster. I could also see teams slacking off against them and trying out some different stuff. 18.5 is extremely low it almost feels like you have to take the over on principle. I don't feel strongly enough either on the spread here. TL could stomp either way or they could mess around and cover.
My Picks:
Kill Total: OVER 18.5 @ -114 (1.14 units)