Thursday, June 25th Recap
RNG vs Victory Five (Net: +2.0units)
I did a "turbo" VOD review of this one on my stream since I didn't get a chance to watch it live which I'd encourage you all to check out for the breakdown of this series as well as a peak behind the curtain about the things I'm looking for when reviewing film. You can find that link here.
FunPlus vs Invictus (Net: +4.61 units)
This was a really competitive series. It's really cool to see these two teams which have been mainstays at the top of the table over the past two years develop on the fly and add new concepts and strategies to their toolboxes. Invictus in particular look drastically different, a good portion of which I'd attribute to the new assistant coach they've apparently added which explains their drafts recently. They've shown the ability to play a number of different things.
I don't want to overreact to either side in this one. I'd say this is a stock up for both squads. Both played well, one just played better and both are developing new things to add to their arsenal and are becoming more versatile in the process.
LPL Total: +6.61 units
DragonX vs Sandbox (Net: +1.91 units)
Keria continues to add to his champion ocean busting out the Zilean and playing three very different styles of champion over the course of this series. The kid is dynamite!
DragonX a weird game two that got a little out of hand early and was snowballed methodically by Sandbox. They were in danger of losing game three as well before Doran put the team on his back with a couple tremendous Kennen ultimates that would end up winning them the game up against soul point.
This was a stock up for Sandbox and a slight stock down for DragonX but we've seen this team have the occasional lapse with a weird draft or just an off game. It hasn't really happened when it matters like playoffs but this is becoming a bit of a trend with this team. Pyosik will disappear for a game or Chovy will overplay. Unlike the Griffin days they've been able to get their heads back in the game and get the job done. Given how "off" DragonX were in this series I don't want to leap to any wild conclusions about Sandbox yet but it was nice to see good signs.
DAMWON vs Gen.G (Net: -0.45 units)
I was talking a lot about DAMWON in the Discord and on Twitter this morning. When this team is on they look so damn good, like a confident, world class team, and then they will just have these moments of stupidity that will leave you flabbergasted. Gen.G punished them a few times in this series for their "fight for the sake of fighting" habit but the crowning highlight from this series was the epic tilt punt in game three (don't worry, Sean Landeta is watching). Gen.G made a really headsy baron call as they felt themselves falling behind and had to throw a hail mary. It was intelligent of them to recognize and commit to a play, that sort of in-game adaptation has been a limiter for Gen.G this year so it was good to see. DAMWON, instead of just admitting they'd been gamed, forced the fight afterwards and lost in extraordinary fashion which would allow Gen.G to methodically set up for a soul and end the game.
Lowlights aside this was a pretty good series by both teams all things considered. Both showed the highs and lows and it was a great display of the range these teams offer. I just wish DAMWON could cut the dumb plays but at the same time their confidence is a strength for them. Live by the sword, die by the sword I suppose. I still love DAMWON's drafting a lot and it was great to see the Wukong enter fray as well! Just in time for us to mention on the podcast last night that the Eastern leagues have been looking to Europe for inspiration!
LCK Total: +1.46 units
Daily Total Net: +8.07 units
Finally caught a nice day. Hopefully more to come.
LPL Summer 2020
Week 4 – Day 5
Rogue Warriors +331 (+1.5 maps @ +108, -1.5 @ +740) vs
Team WE -476 (-1.5 maps @ -137)
Kill Total: 26.5 (over -114 / under -115)
Kill Spread: +8.5 @ -125 / -8.5 @ -104
Team Kill Totals: 16.5 / 9.5
Time Total: OTB
RW – Holder, Haro, Ruby, Zwuji, Xunyu
WE – Morgan, Beishang, Teacherma, Jiumeng, Missing
Trends:
none of note, roster shakeup
At some point, a team is going to test Team WE by taking them off of their comfort champions and making them show the world that they can play the champions that are frequently auto-banned like Varus. Don't like Jiumeng play Aphelios anymore. Rogue Warriors haven't been great this season and they're starting a brand new support player that I know very little about in Xunyu but the more important change is the return of Haro.
Haro was a big reason for RW's reputation as the best "punch up" underdogs in the LPL last split. He's very much like LGD's Peanut in that he'll take coin flip situations and try to force the action early which resulted in a lot of snowball situations for Rogue Warriors. This team takes on a different identity with him in the lineup that new jungler Youdang just didn't bring in his first foray into the LPL.
Team WE have looked solid against a challenging schedule but the league continues to allow them to do exactly what they want every single game. They've also had a few games thrown back to them from a deficit. Team WE are 8-5 on the season but have a -956 gold differential at 15 minutes and a surprisingly low 1769 gold per minute. I don't want to call them fraudulent but they are being a tad overrated especially when combined with what I mentioned before about being allowed to do what they want. A team should have better numbers than that when they get comfort every game.
Rogue Warriors are outclassed at top, jungle, ADC, and support this series but the nature of how the games between these two teams tend to play out, Haro's return, and this gigantic number make Rogue Warriors worth an underdog special play.
Totals:
cCKPG: 27.17
Time-projected: 28.35
Implied-Odds: 26.1
Underdog Win: 25.12
"G" Projected Total: 27.14
This total is really high because these teams have been bloody over the course of 2020 but I'd actually lean under if anything. I'll be passing.
Other Markets:
First Blood: WE 30.77% / RW 50%
First Tower: WE 50% / RW 21.42 %
I'll be taking the first blood at plus money for RW, especially with Haro back in the lineup.
My Picks:
Spread: Rogue Warriors +1.5 maps @ +108 (1 unit)
Moneyline: Rogue Warriors +331 (0.5 units)
Spread: Rogue Warriors -1.5 maps @ +740 (0.25 units)
Prop: Map 1 RW first blood @ +105 (1 unit)
Prop: Map 2 RW first blood @ +105 (1 unit)
TOP Esports -667 (-1.5 maps @ -161) vs
EDward Gaming +425 (+1.5 maps @ +126, -1.5 @ +910)
Kill Total: 25.5 (over -110 / under -119)
Team Kill Totals: 15.5 / 9.5
Kill Spread: -7.5 @ -116 / +7.5 @ -112
Time Total: OTB
TOP – 369, Karsa, Knight, JackeyLove, Yuyanjia
EDG – Aodi, Jiejie, Scout, BBD, Meiko
Trends:
TOP are 6-5 against the kill spread
Kill totals have gone over in 8 out of 11 TOP games
EDG are 6-6 against the kill spread
Kill totals have gone over in 6 out of 12 EDG games
EDG's Hope will be missing this game because of a collapsed lung (pneumothorax). I'm by no means a doctor but most people are able to get back to basic activity fairly quickly after a procedure to correct it. I'd expect Hope to miss one, maybe two series.
The obvious question here is how much should we react to the absence of Hope. BBD has had some solid LDL numbers considering he's an ADC on a losing team. 9.57 cs/m, 4.27 KDA in 50 games. Admittedly, I haven't watched any film on him. Typically substitutions are overreacted to one way or another and that phenomenon is exasperated when it's a good player that's being subbed out. (for DFS purposes this could be a good opportunity for low ownership).
EDG are a good team and I don't think we should automatically just assume this match is over because they're playing a substitute, even against a player the caliber of JackeyLove. Meiko is one of the best supports of all time and he's still great, the support runs the show in the bottom lane. Meiko is the better support and, hot take alert, arguably the best player in the bottom lane here (ok maybe not, but I knew it would trigger some people, still reasonable argument…)
The real mismatch isn't in the bottom lane it's between Scout and Knight. In their current forms this is a severe mismatch in favor of Knight.
I put a play in on this when the news was announced yesterday and got a -127 but I would not play it at this new number. TOP are going to have a letdown match at some point and with a sub ADC coming it wouldn't surprise me at all to see them clown around a little in this game. They were already mega disrespectful in their last match, albeit against BLG. If you're looking for some way to play this game I think it'd be through EDG kill spreads which have been inflated due to the moneyline inflating. TOP only have an AMOV of 9.53, EDG an AMOD of 7.4 which suggests some value depending on where your books spreads are. If you can find a +9.5 at better than -120 that's not a bad shot to fire.
Totals:
cCKPG: 26.19
Time-projected: 25.44
Implied-Odds: 27.04
Underdog Win: 27.09
"G" Projected Total: 26.22
My projections suggest an over and I can't help but think TOP mess around a little bit and play with their food here which could lead to an over as well.
Other markets:
First Blood: TOP 63.64% / EDG 72.73%
First Tower: TOP 50% / EDG 28.57%
EDG have been a great first blood team regardless of the jungler involved. Give the moneyline odds we are getting even money in on these instead of the usual -130 or so. First blood doesn't have very strong correlations to winning historically.
My Picks:
(from late Wednesay night) Spread: TOP -1.5 maps @ -127 (2.54 units)
Kill Total: Map 1 OVER 25.5 @ -110 (1.1 units)
Kill Total: Map 2 OVER 25.5 @ -108 (1.08 units)
Prop: Map 1 EDG first blood @ +100 (1 unit)
Prop: Map 2 EDG first blood @ -102 (1.02 units)
LCK Summer 2020
Week 2 – Day 3
The LCK will still be primarily based on film evaluation until we get more data but as it rolls in I'll be incorporating it more and more into my analysis as we go.
Afreeca Freecs +276 (+1.5 maps @ -127, -1.5 @ +597) vs
T1 -385 (-1.5 maps @ -101)
Kill Total: 21.5 (over -104 / under -125)
Kill Spread: +5.5 @ -105 / -5.5 @ -123
Team Kill Totals: 8.5 / 12.5
Time Total: OTB
While part of me thinks that people are overreacting to T1 dropping a game to Hanwha (go back and watch it was actually kind of a weird way to lose) I'm not putting too much stock into it. To me this is more about Afreeca looking really REALLY sharp so far. There's a chance this ends up like this morning's DAMWON vs Gen.G matchup; a hot starting middle of the table team from last season runs into an elite team and some of the initial polish loses its luster. I think we'll see a similar sort of slugfest series.
The metagame is just so perfect for what Afreeca want to be doing right now. They're also a historically fast starting team and T1 are a slow starting team (relatively, their record is obviously good both ways). This number is just too big not to take a shot on the underdogs. Early in the season like this, when a team looks good you usually just want to ride the momentum until they prove otherwise or unless you think they're purely benefitting from a soft schedule. Give me an underdog special on Afreeca here.
Totals:
I was hoping the books would float a high total because of Afreeca but this isn't enough. As it stands I'll pass.
Other Markets:
none yet
My Picks:
Spread: Afreeca +1.5 maps @ -127 (1.27 units)
Moneyline: Afreeca +276 (0.5 units)
Spread: Afreeca -1.5 maps @ +597 (0.25 units)
Team Dynamics -145 (-1.5 maps @ +205) vs
Hanwha Life Esports +116 (+1.5 maps @ -278, -1.5 @ +292)
Kill Total: 22.5 (over -110 / under -119)
Kill Spread: -2.5 @ -116 / +2.5 @ -112
Team Kill Totals: 12.5 / 10.5
Time Total: OTB
This was my pick of the week on The Gold Card Podcast. Team Dynamics look like a legitimately good team. Hanwha look like the Viper and Lehends 2v8 Show for the time being. I do think Hanwha will improve eventually but they're currently on dumpster fire alert and running into a great looking Team Dynamics.
Totals:
I'm tempted to take the under here but it's too close to comfort so I'll pass. This feels like a decisive TD win.
Other Markets:
none yet
My Picks:
Moneyline: Team Dynamics -145 (2.175 units)
Spread: Team Dynamics -1.5 maps @ +205 (0.75 units)
LEC Summer 2020
Week 3 – Day 1
LEC Trends through two weeks:
Favorites are 14-11 but 9-16 against the spread
Kill Totals have gone under in 19 out of 25
Time Totals (assumed 33:00) have gone under 16 out of 25
Favorites have only covered their team total 7 out of 25 attempts
Underdogs have covered their team total 13 out of 25
In a not so surprising turn of events Europe has become significantly less chalky. That's a good thing! The top, middle, and bottom of the table are all much more interesting this way. From a bookkeeping perspective this also makes sense. The books and models have a better idea who is who with a season of data under their belts but so do we.
So far, the LEC looks to have roughly three bigger tiers:
Top: G2, Fnatic, MAD Lions, Origen, Rogue
Middle: SK Gaming, Misfits
Bottom: Excel (could move up), Vitality, Schalke 04
I think Excel have just had an awful start with a tough schedule and it wouldn't surprise me to see them move into that middle tier even if I think they're worse than SK and Misfits. Speaking of SK, they've been the most pleasant surprise. They've seemingly reinvented themselves and look to be a solid team.I should mention that I think the bottom of the table teams are significantly improved from last season and are much higher in quality even if I don't think they'll finish much better than they did last season. The exception is Schalke who just look completely out of sorts and slow to the punch on everything right now. I'd expect some improvement but they look like the runt of the litter for now.
Schalke 04 +128 vs Excel -164
Kill Total: 20.5 (over -109 / under -120)
Kill Spread: +4.5 @ -105 / -4.5 @ -123
Team Kill Totals: 7.5 / 11.5
Time Total: OTB
Excel look to have righted the ship, at least for now, but Special has still been completely bodied in every single game and might be the worst player in the league at a position that's completely stacked with talent. He'll be a liability unless he gets his act together. We've seen him as a serviceable starter before, he hasn't been so far.
Schalke look slow, sluggish, and too linear at the moment. They have the lowest team gold per minute by an order of magnitude, in part due to their five losses. They seem to have the right idea in what to do but they're just not operating at LEC execution level and speed at the moment. This should improve as the season goes along. I had hopes for this team and expected them to continue on their improving trajectory this season but it's been a rough start.
Each team has a lane edge to abuse. Abbedagge hasn't been his usual self but Special is the easiest matchup he's going to get in the LEC this split and I'd expect him to show up in this spot. Excel have the bottom lane edge against either Schalke bottom lane. Both should have the tools to hide these weaknesses.
I normally like riding with a team that's coming out of a difficult portion of their schedule. In this case many are pointing to Excel but if you consider how great Rogue and SK Gaming have looked out the gate, it's tough to argue against Schalke also having a tough schedule. Hell, everyone in the LEC has a tough schedule!
I can't see Schalke remaining this bad and don't think Excel should be favored by this much over anybody right now. Hold your nose and take the underdog and the under. Both of these teams are 8th and 10th in combined kills per minute in the LEC.
My Picks:
Moneyline: Schalke +128 (1 unit)
Kill Total: UNDER 20.5 @ -120 (1.2 units)
Team Vitality +147 vs Misfits -192
Kill Total: 21.5 (over -114 / under -114)
Kill Spread: +4.5 @ -111 / -4.5 @ -118
Team Kill Totals: 8.5 / 12.5
Time Total: OTB
Vitality have looked like a functional and competitive LEC team with this roster and are significantly improved from the Spring split but that doesn't necessarily mean they're a good team. Perception can be a dangerous thing. A line is often drawn to success from drastic improvement but they're two separate entities.
Misfits, much like Excel, have a liability in Dan Dan who has not taken a step forward in his progression from an already lackluster Spring season. He has to face veteran and notable carry top laner (when they let him), Cabochard. Of note, his lone good performance this season was against Alphari which might be a clue for improvement to come but I need to see more. Misfits are another team that I had visions of improvement for this season but they haven't been able to put it together quite yet. I fully expect them to step up sooner rather than later.
Misfits should take care of business here but I'm not laying this kind of moneyline with too many inconsistencies thus far. I do, however like the under here as well.
My Picks:
Kill Total: UNDER 21.5 @ -114 (1.14 units)
G2 Esports -526 vs SK Gaming +360
Kill Total: 24.5 (over -114 / under -115)
Kill Spread: -8.5 @ -118 / +8.5 @ -111
Team Kill Totals: 16.5 / 7.5
Time Total: OTB
Given the form these two teams have been in to start the season, this seems like one of the few reasonable bullets to fire at G2 that crop up every season but I'd expect them to come out blazing this week after an off opening to the season with a lot of unfortunate circumstances off the rift. I can't help but feel this will be a complete and utter G2 stomping. This team hasn't even taken a baron in five games and they've won three of them. Their gold per minute totals have been at their lowest point in the past two years. Expect some positive regression to come as they get back into the practice regime.
I'll be staying out of the way in this one. I was looking at SK kill spreads as well as totals but there's just no telling how G2 are going to approach this. It could look like one of their classic sloppy bloodbaths or the squeaky clean poke comp execution we saw in week one. I could understand a shot on SK here but I'm passing this one.
My Picks:
no wagers
MAD Lions +101 vs Origen -128 
Kill Total: 21.5 (over -125 / under -104)
Kill Spread: +2.5 @ -115 / -2.5 @ -114
Team Kill Totals: 9.5 / 11.5
Time Total: OTB
We talked a lot about this on the podcast. MAD Lions have two stylistically favorable matchups against tow very good teams this weekend that could boost their stock to ridiculous levels with a 2-0 week. Rogue have looked outstanding and playing at near their ceiling, Origen are experimenting a little bit more than usually but are still very much themselves. You know what both of those teams have in common? They struggle with the structure and textbooks are thrown out the window. They struggle with the G2's and Fnatic's of the world due to their creativity and individual talent. Well, there's a new wild team in town named MAD Lions and they've upped the ante.
It wouldn't surprise me to see Origen take this or to finally see an off game from MAD Lions but it's tough not to back a team that's been playing as well as and is as difficult to draft against as MAD Lions are right now. That seems like a nightmare for an Origen/Rogue style team to me.
These lines should be flipped. Give me the MAD Lions. As an added bonus, this team is a blast to watch.
My Picks:
Moneyline: MAD Lions +101 (1 unit)
Fnatic -189 vs Rogue +146
Kill Total: 21.5 (over -112 / under -116)
Kill Spread: -5.5 @ -108 / +5.5 @ -120
Team Kill Totals: 12.5 / 8.5
Time Total: OTB
You could justify either side of this but the handicap primarily comes down to whether or not you think Fnatic continue to experiment. Some see that as a detriment to their stock, it doesn't really move the needle to me. They're playing good strategies. Just because the Soraka didn't work doesn't mean it isn't good. Don't be results oriented.
It's reasonable to back Rogue here. They've been playing at a very high level this season but I know they struggle with teams like Fnatic as detailed in the previous game. I'll be going the other way in this one. Instead of the pricey moneyline, I'll be taking the kill spread.
My Picks:
Kill Spread: Fnatic -5.5 kills @ -108 (1.08 units)
LCS Summer 2020
Week 3 – Day 1
LCS Trends through two weeks:
Favorites are 16-4, 13-7 against the kill spread
Kill Totals have gone under in 11 out of 20 games
Time Totals (assumed 32:00) have gone under 12 out of 20 attempts
Favorites have covered their team total 11 out of 20
Underdogs have covered their team total only 5 out of 20 attempts
Big picture, the favorites have been dominating as North America is starting to look more like Europe last split while Europe is looking like North America last split… oh how the turn tables have… wait.
In all seriousness though this isn't too surprising. The top five teams are a pretty clear cut above the bottom five (in tiers not results so far). The top five are Cloud 9, Liquid, TSM, Evil Geniuses, and FlyQuest. With that in mind, we've only seen five matchups that involved only the bottom half teams against each other and in 3 out of 5 of those, the favorite has won. I mentioned it on the podcast this week but I don't trust the bottom five teams as favorites in almost any situation because these teams are all highly inconsistent. Until somebody differentiates themselves from the pack (lookin' at you Golden Guardians and 100 Thieves), I'm going to probably just take underdogs in these scenarios when they pop up. You can pick your favorite of the bunch of those bottom teams but I'll be applying this system until I see a reason otherwise.
Take the value, everybody is bad.
FlyQuest -244 vs Counter Logic Gaming +176
Kill Total: 22.5 (over -110 / under -122)
Kill Spread: -5.5 @ -122 / +5.5 @ -110
Team Kill Totals: 13.5 / 8.5
Time Total: OTB
FlyQuest have a knack for perpatually impressing me. Expecting regression? Nope. Expecting them to be outclassed? Nope. They somehow continue to play their game and just make slight adjustments to evolve in an very efficient manner. When you play good fundamental LOL you don't need to completely transform and that's the model at work here. FlyQuest are like the Origen of the last two splits of the LCS. They just aren't going to lose to the bad teams. They're a very intimidating "you must be this tall to ride" sign with some upside. Santorin and PowerOfEvil are still playing outstanding LOL. Mash has removed some of the volatility that WildTurtle brought to the bottom lane while Ignar has made the transition to a new carry smoothly as well. Solo having the full time position has elevated his play as well. I think this team is quietly improved from Spring split and that even I may be underrating them just lumping them in with the "good" teams as they might be silent elite squad.
CLG had a better week last week taking one off of Golden Guardians but they're just straight up outclassed in every single position and pretty much every team metric by a sizeable margin.
FlyQuest roll.
My Picks:
Kill Spread: FlyQuest -5.5 kills @ -122 (1.22 units)
Team Liquid +262 vs Cloud 9 -385
Kill Total: 20.5 (over -119 / under -112)
Kill Spread: +7.5 @ -109 / -7.5 @ -125
Team Kill Totals: 6.5 / 14.5
Time Total: OTB
We talked in detail about this one on the podcast this week more or less saying that we still think Team Liquid are going to be a good team and that you shouldn't ignore getting +262 on what could be the second best team in the league… but it's John Wick (Cloud 9).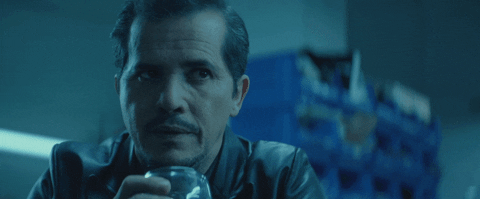 How good is Cloud 9?
They play a highly skirmish oriented playstyle and have 34.9 CS per minute. A few comparisons? TOP Esports 32.6, JDG 33.57, Invictus Gaming 32.69. They only trail T1 and DragonX who sit at 35.81 each (which is absurd by the way and consider it's Korea).  Cloud 9 have 2057 gold per minute is the second highest in the four major regions trailing only DAMWON and they're almost 200 up on the best LPL teams. They've taken every baron, 88.2% of drakes, 87.5% of heralds, every single first tower, and first blood in 3 of their first 4 games.
Obviously it's a small sample size but even looking back to last season Cloud 9 is world class.
I'm not getting in the way of this team even with a team that I think will end up as the second best team in the LCS. Cloud 9 are in their own galaxy. You can justify a play on Liquid here and it's as good a bullet as any to take a shot at the kings with but I'm just going with Cloud 9 in a parlay.
My Picks:
no wagers
I'm going to play a parlay of Cloud 9 and FlyQuest. Chalk city.
Parlay (2): FlyQuest ML + Cloud 9 ML @ -129 (1.29 units)